All Products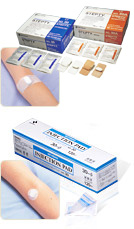 Nichiban has made continuous efforts to develop medical products, centering on adhesive bandages and surgical tapes. In addition to surgical tapes, our wound dressings, catheter dressings and protective coverings (for punctures following injections or blood donations) are widely used in medical institutions as part of their medical care. In particular, our puncture protective materials "CHUSHAVAN™", "INJECTION PAD" and "STEPTY™" have gained a high reputation among medical care facilities for their unique properties.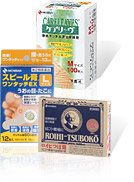 We supply a wide variety of safe, clean and gentle products, from the high grade first aid bandage "CARELEAVES™" using new materials placing more emphasis on softness and a snug fit on the skin, to "ROIHI-TSUBOKO™" which improves blood flow, providing a warm sensation and alleviating shoulder stiffness and lower back pain, and the "SPEEL-KO™" corn remover which is used for foot care, etc.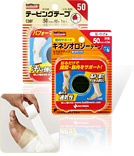 The "battlewin™" brand was created for primary prevention and secondary care of wounds. It offers a range of expertly developed products to anyone who love sports, including strapping tapes and "Serapoa™" kinesiology tapes with flexibility and excellent adhesion.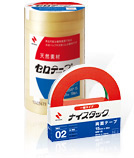 Nichiban supplies Cellulose Adhesive Tapes "CELLOTAPE™", Double Sided Tapes "NICETACK™", Adhesive Transfer Tapes, Book Binding Tapes, etc. that are comfortable and convenient to use at the office and are also useful in the home. We give a high level of consideration to environment issues when making products which use using natural materials as their main raw materials.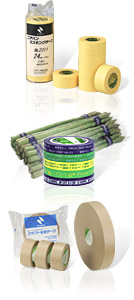 Nichiban, with adhesive technology it developed itself, is creating a variety of products supporting rationalization in a range of industries. Examples include consumables and equipment that promote the streamlining of distribution such as adhesive tapes for packaging used in conjunction with a farm produce bundling system. In addition, we are actively developing sophisticated materials that provide resistance against heat, weathering, solvents, etc. These products have wide variety of applications from construction and vehicle aperture masking to electronics.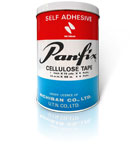 Union Thai-Nichiban Co., Ltd. : Our Bangkok factory produces high quality pressure-sensitive adhesive tapes with the most advanced coating lines and technologies.