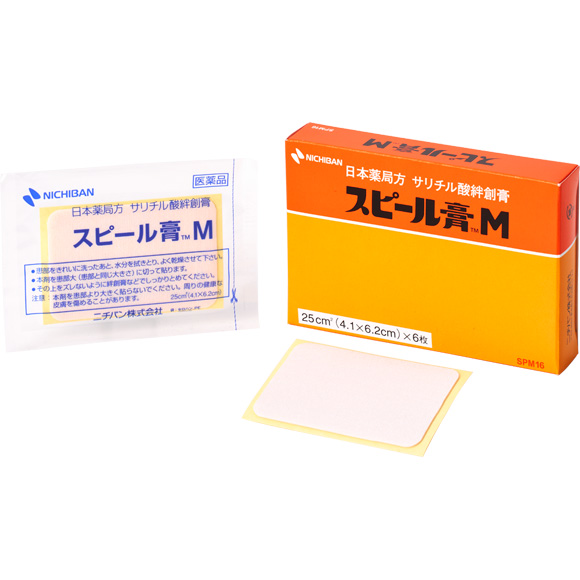 Curative drug for corns, calluses and warts. Contains the active ingredient salicylic acid 50%.
Ethical drug
Overview
It contains 50% salicylic acid to soften and dissolve the corneum.
Usage
Cut the medicine into the same size as the affected area, affix it to the affected area, and fix it so that it does not move. Replace every 2-5 days.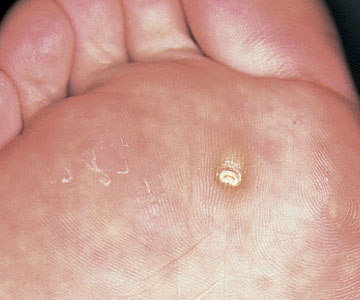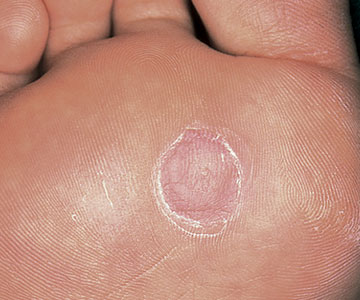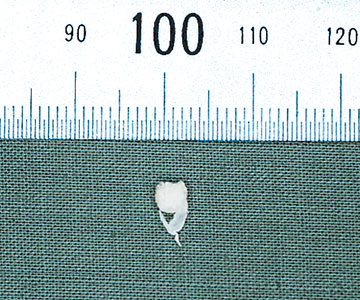 Applications
Exfoliation of warts, corns, and calluses
Precautions for Storage
Store in a closed container away from light.
Specifications
Product number
Size
Per box
SPM16
Free size: 25cm

2

(4.1cm × 6.2cm)
6 sheets