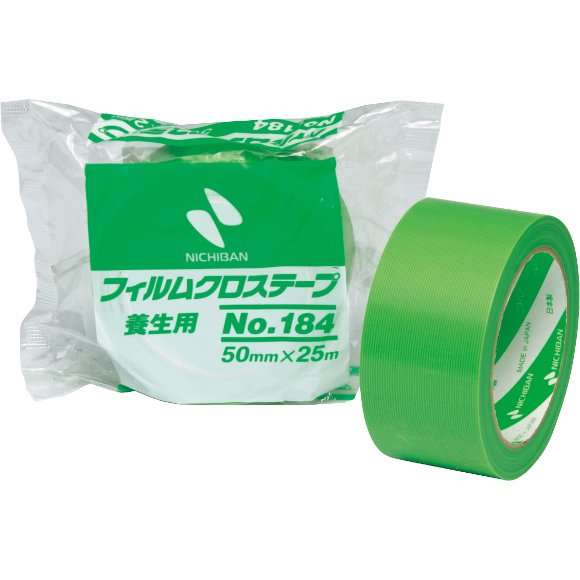 Can be used for packaging without damaging plastic corrugated board.
Easy to cut straight by hand, so packaging can be done neatly.
Features
Tape can be easily rewound, so packaging can be done efficiently.
Made with polyethylene cloth, so waste threads are not easily generated when the tape is cut.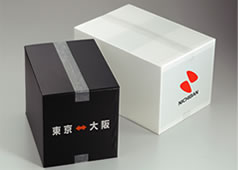 Applications
For packaging plastic corrugated boards, etc.
For home delivery and parcel packaging.
For temporary adhesion of items used repeatedly and for wrapping.
For packaging returnable boxes and storage boxes.
Line-up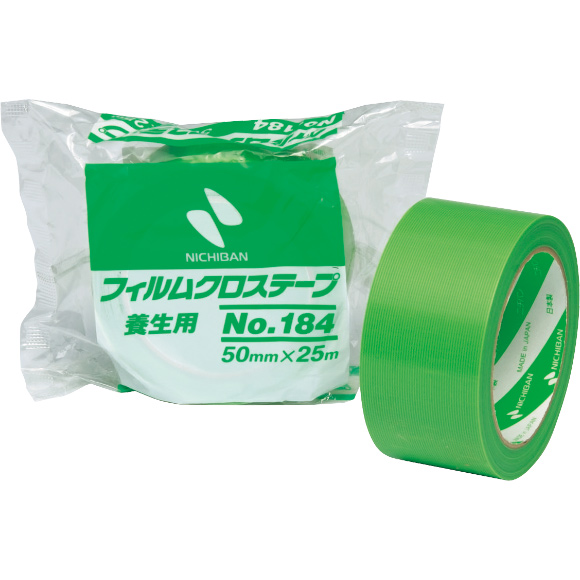 1. Film cloth tape
184-50
Size (mm×m)

50×25

Base material

Polyethylene cloth

Pressure sensitive adhesive

Acrylic adhesive

Notes

Green, color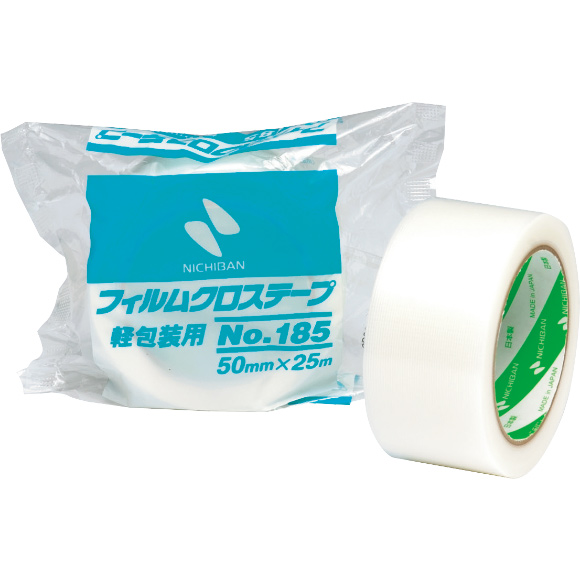 2. Film cloth tape
185-50
Size (mm×m)

50×25

Base material

Polyethylene cloth

Pressure sensitive adhesive

Acrylic adhesive

Notes

Transparent, color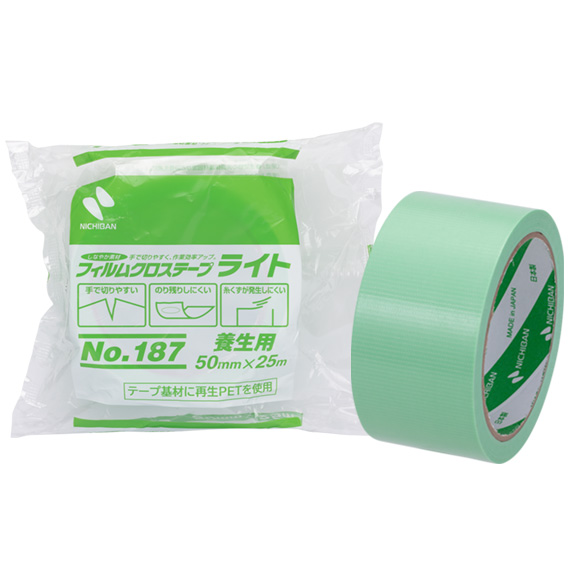 3. Film cloth tape light
187-50
Size (mm×m)

50×25

Base material

Polyethylene cloth

Pressure sensitive adhesive

Acrylic adhesive

Notes

Green, color