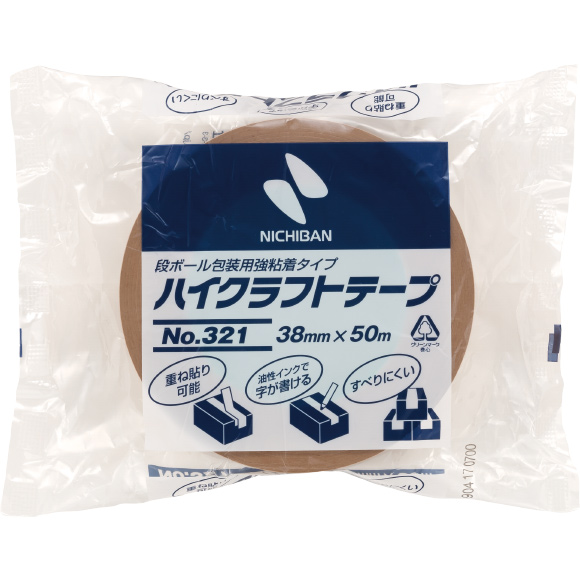 New type of kraft tape that can be written on with oil-based makers, can adhere to itself, and is slip resistant.
The core is made from recycled paper.
Features
No organic solvents are used when the adhesive is applied.
Pure white kraft tape and other vivid colors (four colors) based on it are available for different needs.
Target Products
Applications
For sealing cardboard boxes and styrene foam.
For packaging and reinforcing home deliveries and parcels.
For securing garbage bags.
Line-up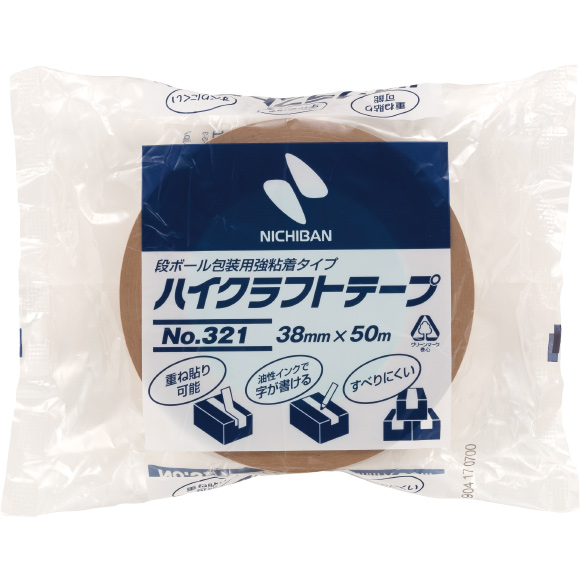 1. 321-38
Size (mm×m)

38×50

Base material

Kraft paper

Pressure sensitive adhesive

Rubber adhesive (Solventless)

Notes

Yellow ocher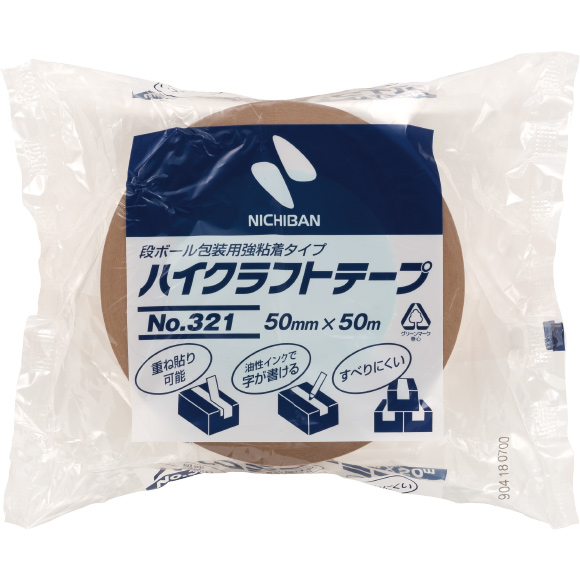 2. 321-50
Size (mm×m)

50×50

Base material

Kraft paper

Pressure sensitive adhesive

Rubber adhesive (Solventless)

Notes

Yellow ocher
3. 321-60
Size (mm×m)

60×50

Base material

Kraft paper

Pressure sensitive adhesive

Rubber adhesive (Solventless)

Notes

Yellow ocher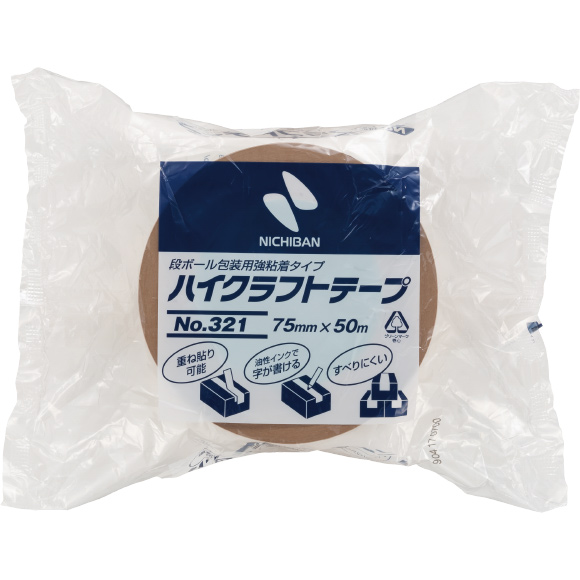 4. 321-75
Size (mm×m)

75×50

Base material

Kraft paper

Pressure sensitive adhesive

Rubber adhesive (Solventless)

Notes

Yellow ocher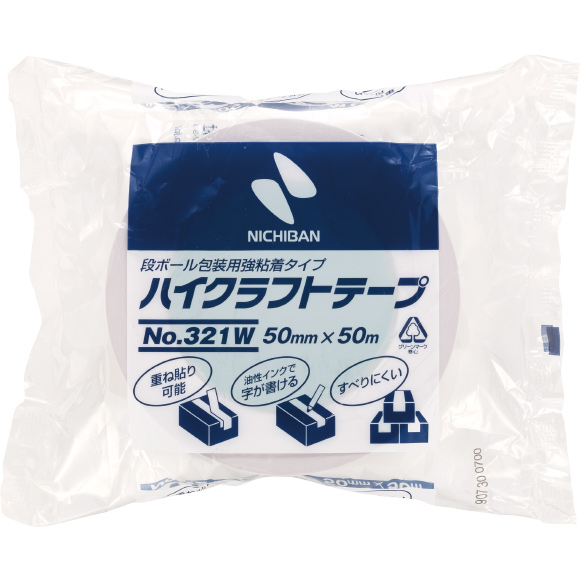 5. 321W-50
Size (mm×m)

50×50

Base material

Kraft paper

Pressure sensitive adhesive

Rubber adhesive (Solventless)

Notes

White, color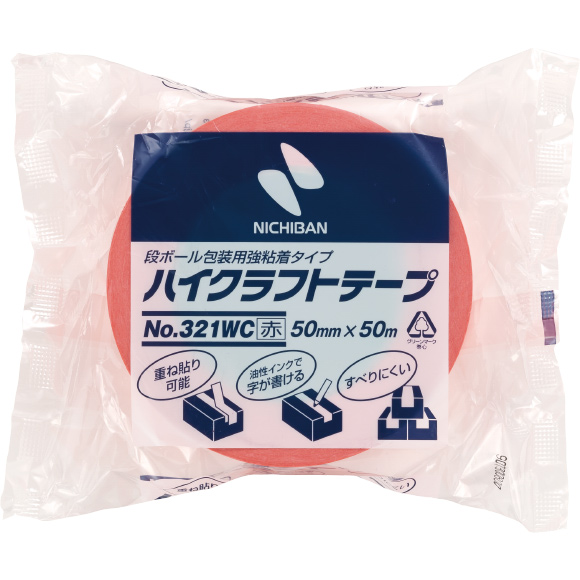 6. 321WC Red
Size (mm×m)

50×50

Base material

Kraft paper

Pressure sensitive adhesive

Rubber adhesive (Solventless)

Notes

Red, color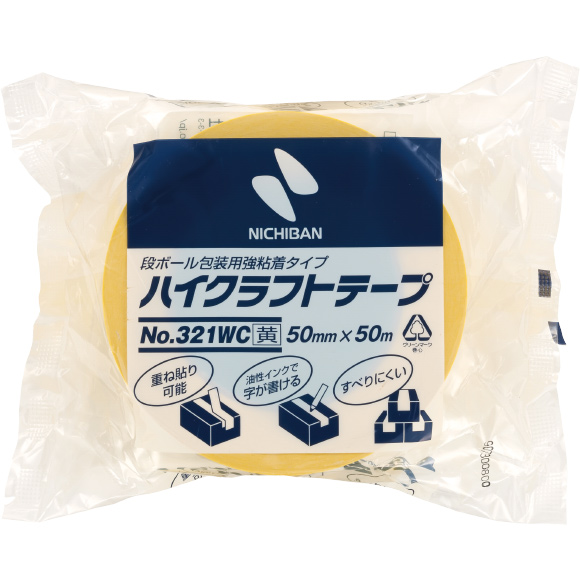 7. 321WC Yellow
Size (mm×m)

50×50

Base material

Kraft paper

Pressure sensitive adhesive

Rubber adhesive (Solventless)

Notes

Yellow, color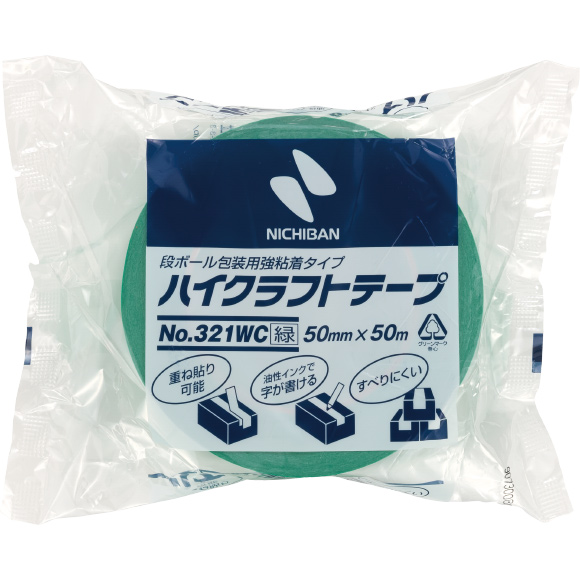 8. 321WC Green
Size (mm×m)

50×50

Base material

Kraft paper

Pressure sensitive adhesive

Rubber adhesive (Solventless)

Notes

Green, color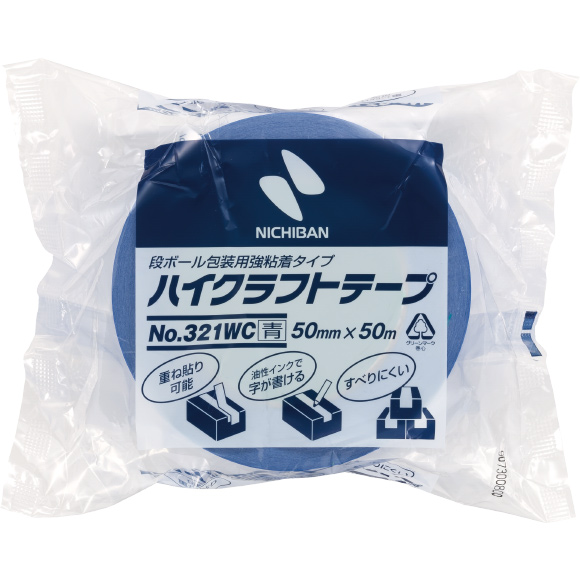 9. 321WC Blue
Size (mm×m)

50×50

Base material

Kraft paper

Pressure sensitive adhesive

Rubber adhesive (Solventless)

Notes

Blue, color
Environmental Response