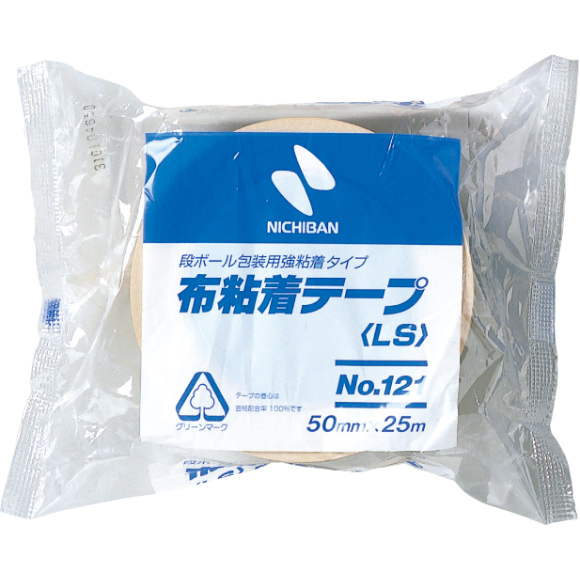 Has excellent cost performance.
Strong adhesive power and excellent holding force.
Features
Easy to unwind, flexible, and easy to cut by hand resulting in excellent workability.
Available in six colors in addition to yellow ocher for general packaging, which is good for easy identification.
Uses a solventless adhesive and a recycled paper core. Environmentally friendly cloth adhesive tape.
Applications
For sealing cardboard boxes and styrene foam.
For home delivery and parcel packaging.
For securing garbage bags.
For identifying packages by color.
Line-up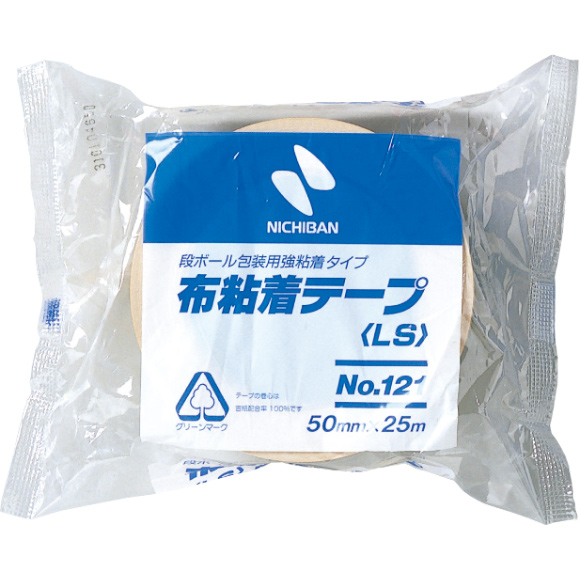 1. 121-50
Size (mm×m)

50×25

Base material

Poly-laminated (Staple fiber + PET)

Pressure sensitive adhesive

Rubber adhesive (Solventless)

Notes

Yellow ocher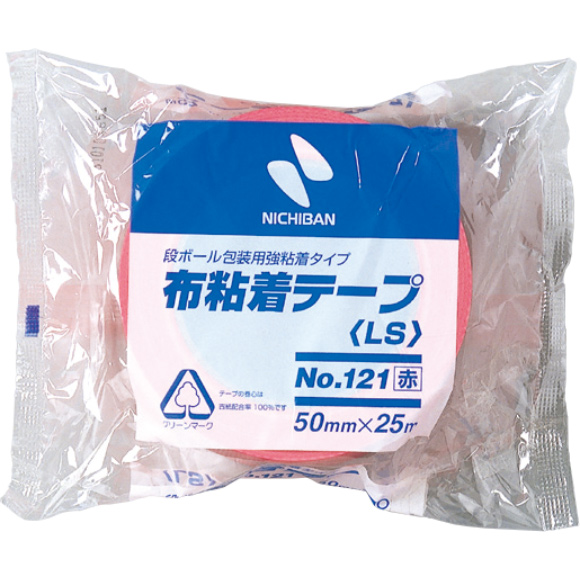 2. 121 Red
Size (mm×m)

50×25

Base material

Poly-laminated (Staple fiber + PET)

Pressure sensitive adhesive

Rubber adhesive (Solventless)

Notes

Red, color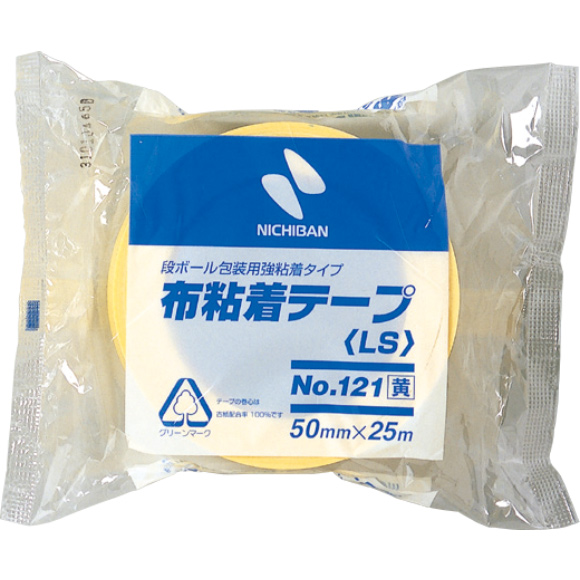 3. 121 Yellow
Size (mm×m)

50×25

Base material

Poly-laminated (Staple fiber + PET)

Pressure sensitive adhesive

Rubber adhesive (Solventless)

Notes

Yellow, color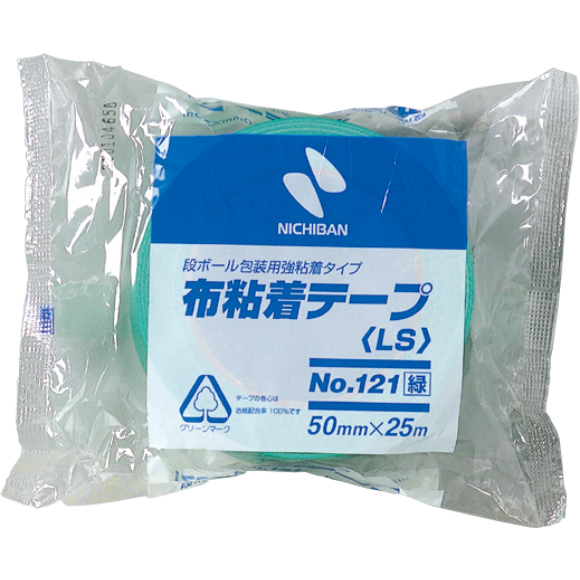 4. 121 Green
Size (mm×m)

50×25

Base material

Poly-laminated (Staple fiber + PET)

Pressure sensitive adhesive

Rubber adhesive (Solventless)

Notes

Green, color
5. 121 Blue
Size (mm×m)

50×25

Base material

Poly-laminated (Staple fiber + PET)

Pressure sensitive adhesive

Rubber adhesive (Solventless)

Notes

Blue, color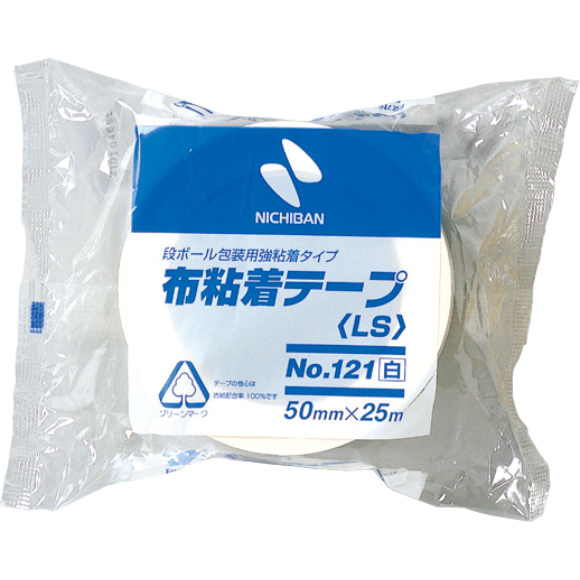 6. 121 White
Size (mm×m)

50×25

Base material

Poly-laminated (Staple fiber + PET)

Pressure sensitive adhesive

Rubber adhesive (Solventless)

Notes

White, color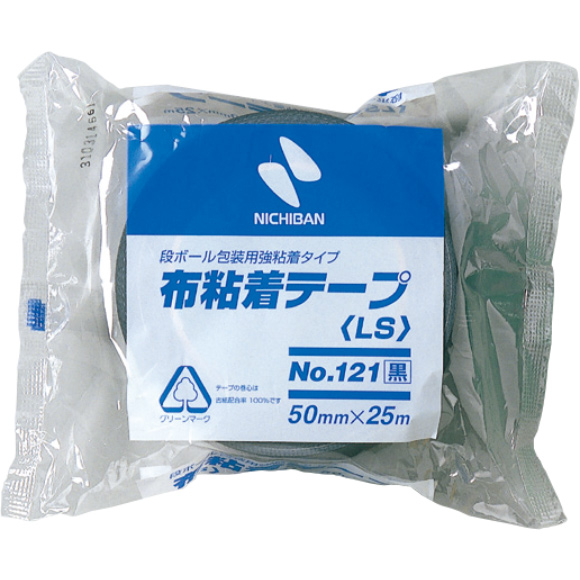 7. 121 Black
Size (mm×m)

50×25

Base material

Poly-laminated (Staple fiber + PET)

Pressure sensitive adhesive

Rubber adhesive (Solventless)

Notes

Black, color
Environmental Response