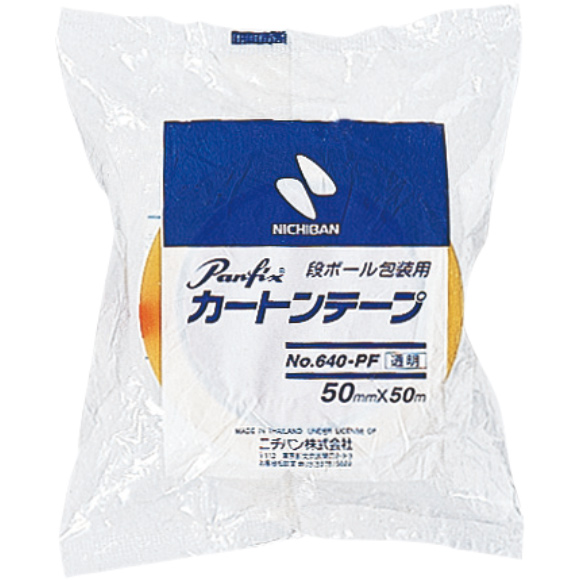 OPP adhesive tape manufactured by the joint venture UNION THAI-NICHIBAN for cardboard packaging.
A rubber adhesive is used, so it has stable adhesive strength even at low temperatures.
Features
Has excellent cost performance.
Target Products
Tape that combines a polypropylene film with a rubber adhesive for carton boxes.
Has excellent water resistance and durability, and is ideal for sealing medium to heavy cardboard boxes.
Ideal for identifying packages by color.
Target Products
Applications
For sealing cardboard boxes and styrene foam.
For packaging and reinforcing home deliveries and parcels.
Line-up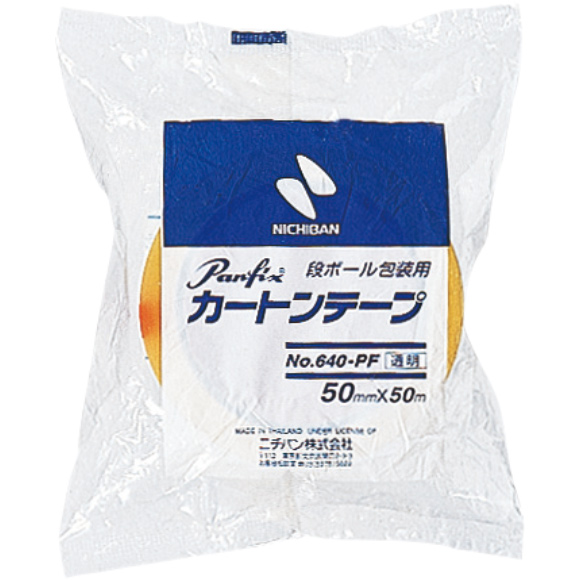 1. 640PF Transparent
Size (mm×m)

50×50

Base material

Polypropylene

Pressure sensitive adhesive

Rubber adhesive

Notes

Transparent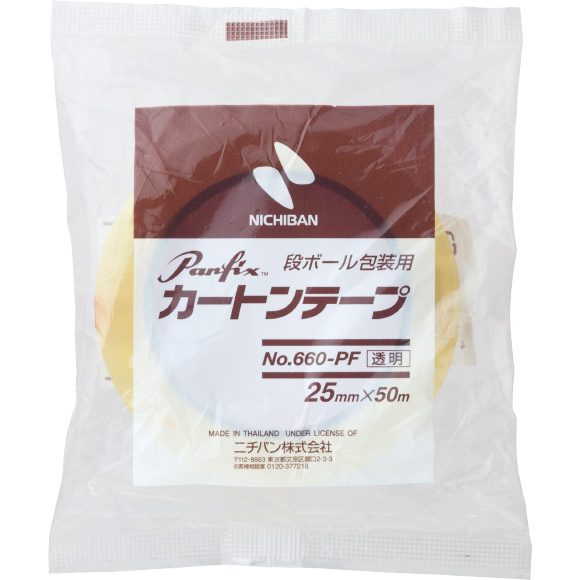 2. 660PF-25
Size (mm×m)

25×50

Base material

Polypropylene

Pressure sensitive adhesive

Rubber adhesive

Notes

Transparent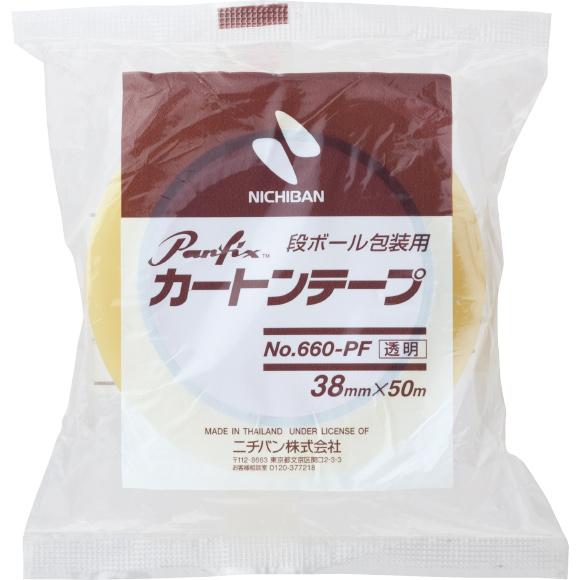 3. 660PF-38
Size (mm×m)

38×50

Base material

Polypropylene

Pressure sensitive adhesive

Rubber adhesive

Notes

Transparent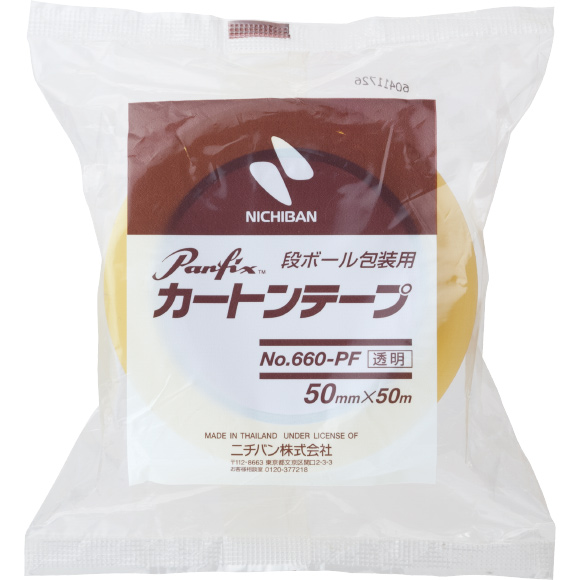 4. 660PF-50
Size (mm×m)

50×50

Base material

Polypropylene

Pressure sensitive adhesive

Rubber adhesive

Notes

Transparent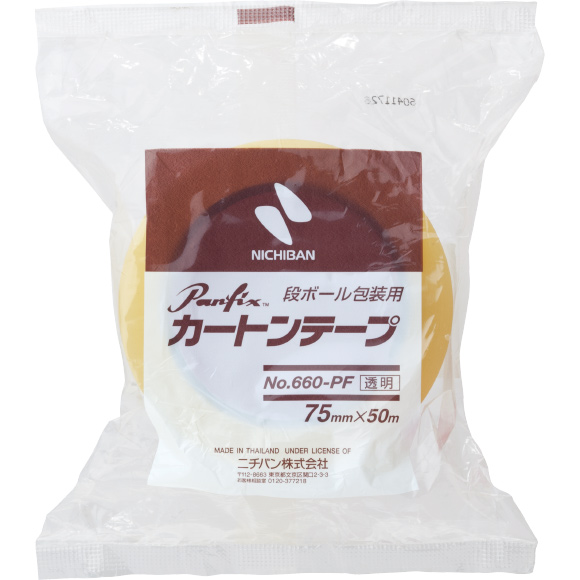 5. 660PF-75
Size (mm×m)

75×50

Base material

Polypropylene

Pressure sensitive adhesive

Rubber adhesive

Notes

Transparent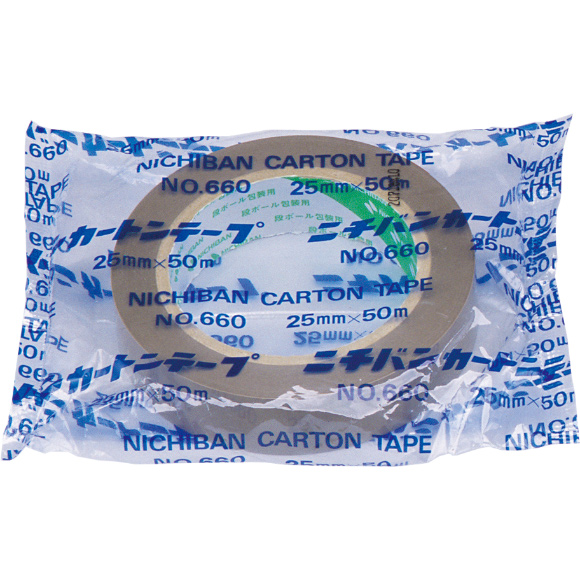 6. 660 Yellow ocher-25
Size (mm×m)

25×50

Base material

Polypropylene

Pressure sensitive adhesive

Rubber adhesive

Notes

Yellow ocher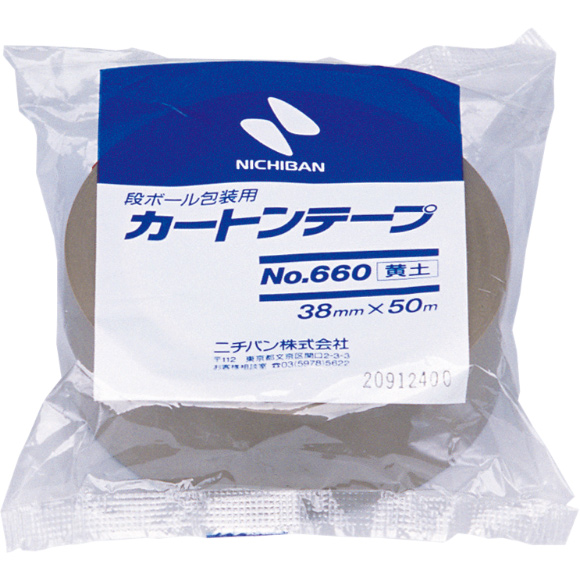 7. 660 Yellow ocher-38
Size (mm×m)

38×50

Base material

Polypropylene

Pressure sensitive adhesive

Rubber adhesive

Notes

Yellow ocher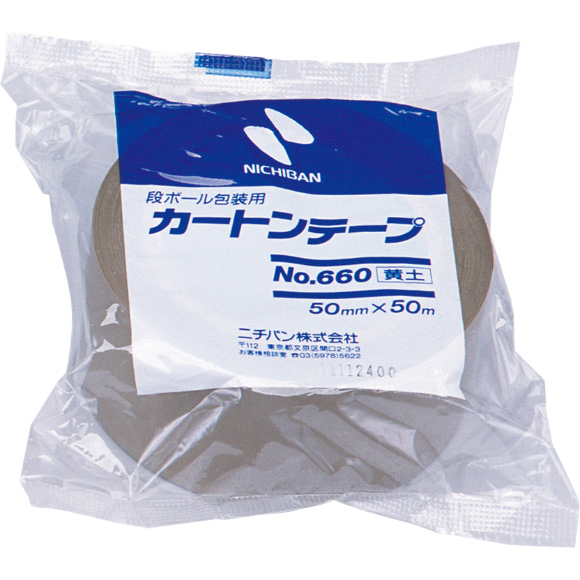 8. 660 Yellow ocher-50
Size (mm×m)

50×50

Base material

Polypropylene

Pressure sensitive adhesive

Rubber adhesive

Notes

Yellow ocher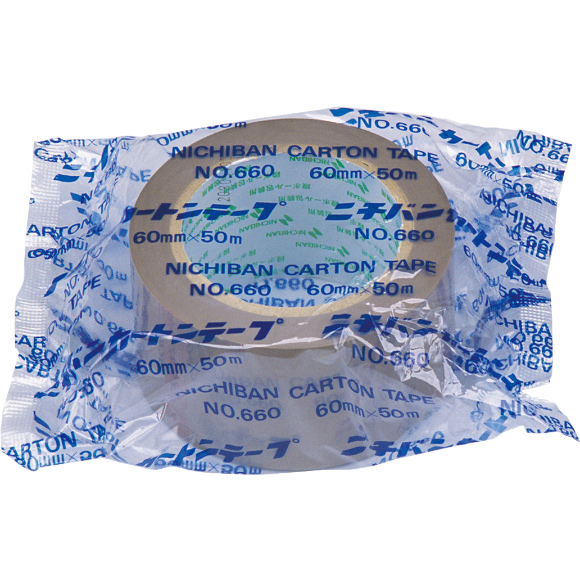 9. 660 Yellow ocher-60
Size (mm×m)

60×50

Base material

Polypropylene

Pressure sensitive adhesive

Rubber adhesive

Notes

Yellow ocher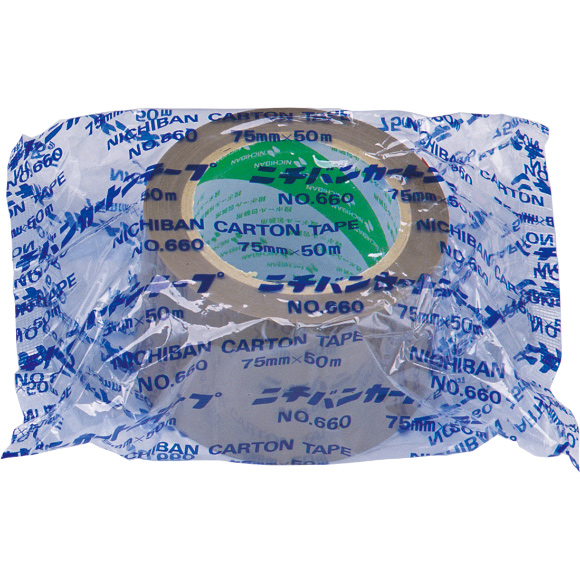 10. 660 Yellow ocher-75
Size (mm×m)

75×50

Base material

Polypropylene

Pressure sensitive adhesive

Rubber adhesive

Notes

Yellow ocher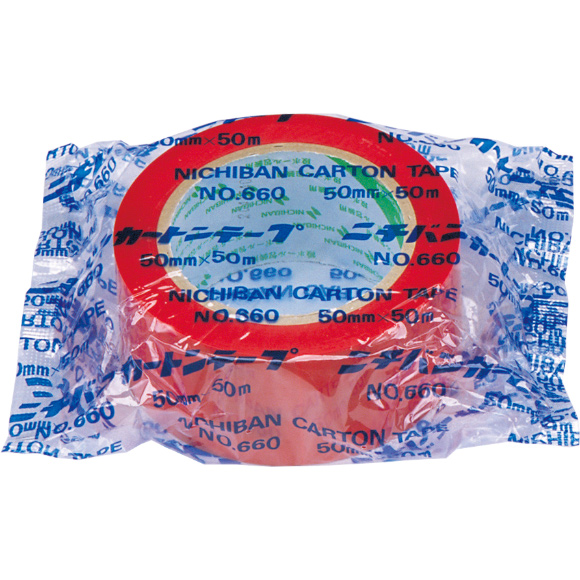 11. 660 Red
Size (mm×m)

50×50

Base material

Polypropylene

Pressure sensitive adhesive

Rubber adhesive

Notes

Red, color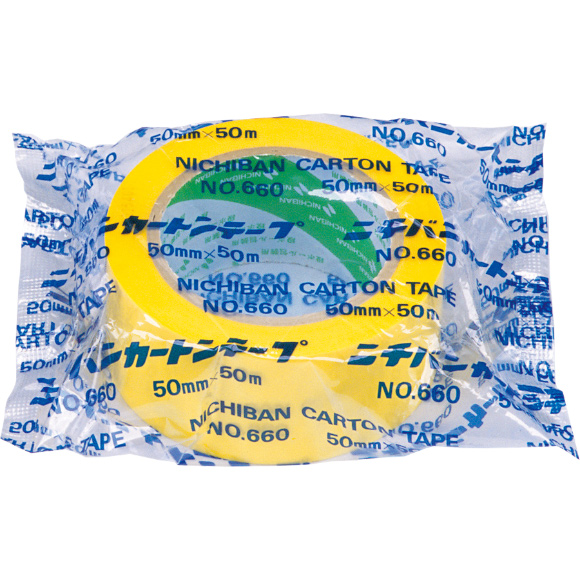 12. 660 Yellow
Size (mm×m)

50×50

Base material

Polypropylene

Pressure sensitive adhesive

Rubber adhesive

Notes

Yellow, color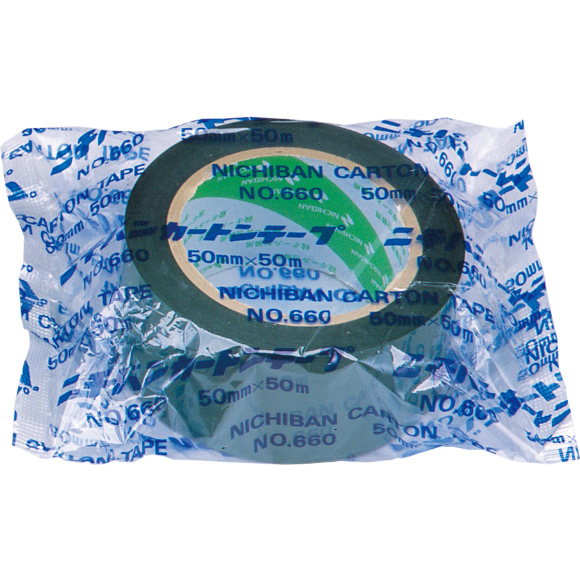 13. 660 Green
Size (mm×m)

50×50

Base material

Polypropylene

Pressure sensitive adhesive

Rubber adhesive

Notes

Green, color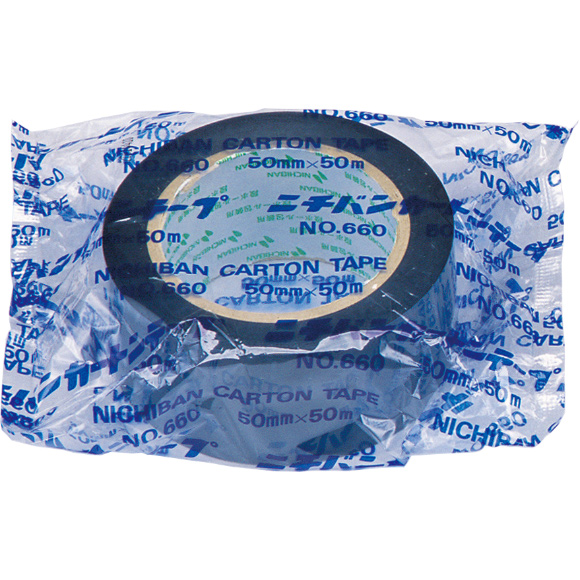 14. 660 Blue
Size (mm×m)

50×50

Base material

Polypropylene

Pressure sensitive adhesive

Rubber adhesive

Notes

Blue, color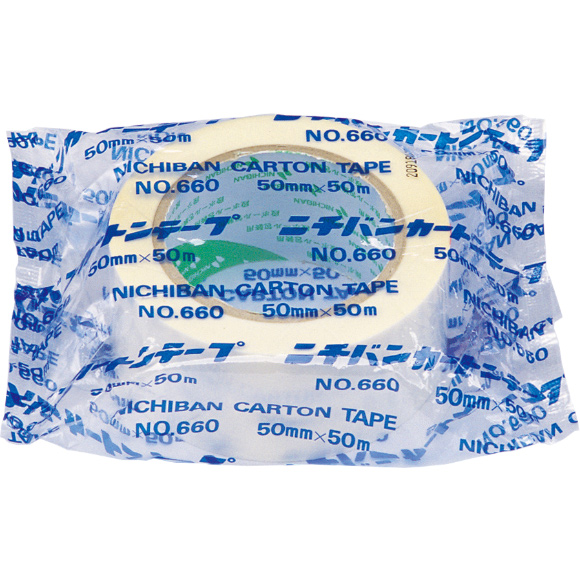 15. 660 White
Size (mm×m)

50×50

Base material

Polypropylene

Pressure sensitive adhesive

Rubber adhesive

Notes

White, color
16. 660 Black
Size (mm×m)

50×50

Base material

Polypropylene

Pressure sensitive adhesive

Rubber adhesive

Notes

Black, color