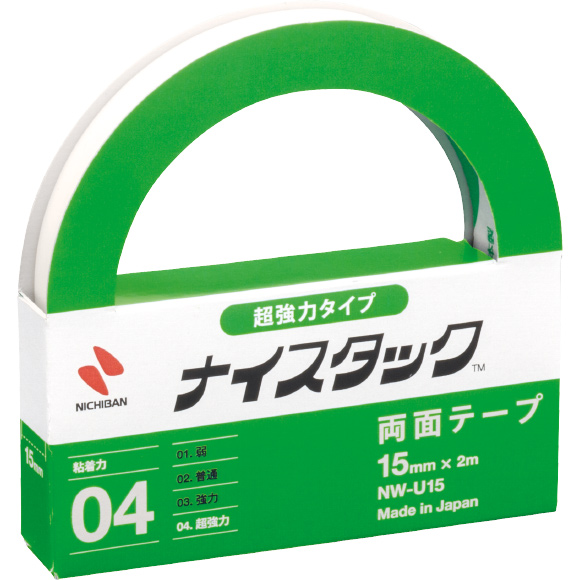 This is a wider version of the ultra-strong adhesive tape used for hangers, etc., making it even easier to use.
Features
A special acrylic foam base material is used with a strong adhesive, making it exceptionally strong.
The core is made from recycled paper.
The holder is perforated to make sorting and disposal easy.
*

Cutter is not included.

*

For hooks and hangers, etc. Wait approximately 24 hours after affixing before using.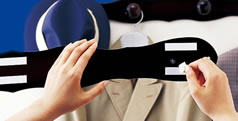 The NICETACK
™

Series is now compatible with 90% of adherable objects!

The Nichiban double sided tape NICETACK™ Series is compatible with about 90% of adherable objects where double-sided tape is used including paper, drawing paper, cardboard, corrugated wood, plastic, and cloth.
Applications
For attaching hooks and hangers.
For affixing nameplates.
Line-up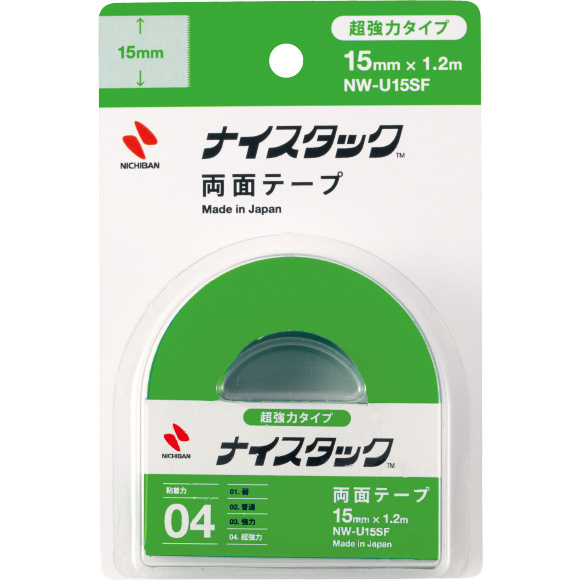 1. NW-U15SF
Size (mm×m)

15×1.2

Base material

Acrylic foam

Pressure sensitive adhesive

Acrylic adhesive

Liner

Paper

Notes

1 inch core, Load capacity 400g for 15×15mm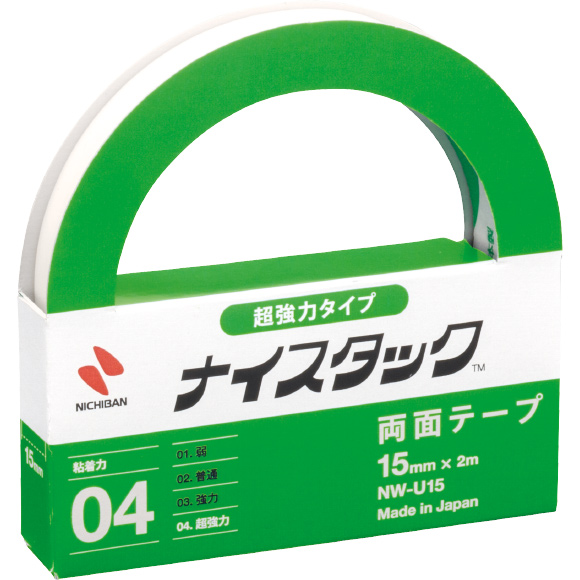 2. NW-U15
Size (mm×m)

15×2

Base material

Acrylic foam

Pressure sensitive adhesive

Acrylic adhesive

Liner

Paper

Notes

3 inch core, Load capacity 400g for 15×15mm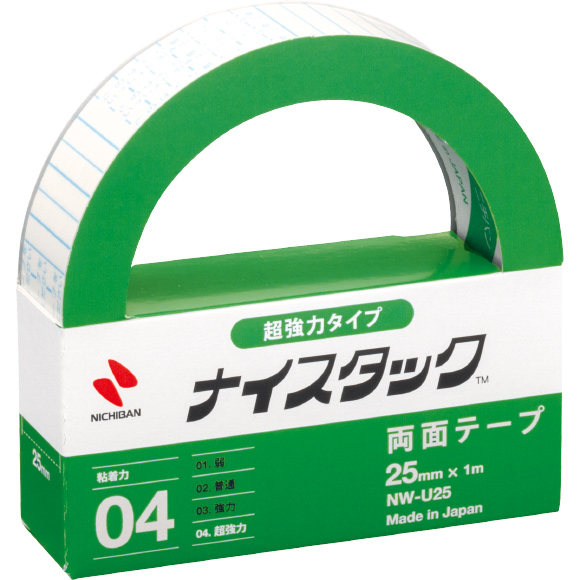 3. NW-U25
Size (mm×m)

25×1

Base material

Acrylic foam

Pressure sensitive adhesive

Acrylic adhesive

Liner

Paper

Notes

3 inch core, Load capacity 400g for 15×15mm
Environmental Response