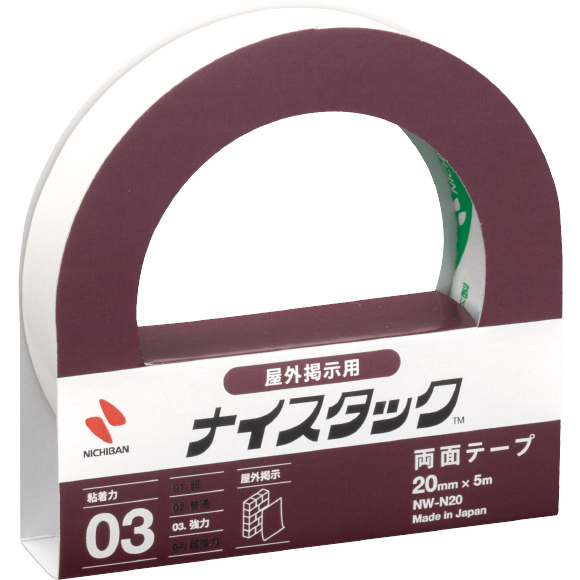 Double-sided tape for use outdoors such as on plywood and block walls.
Resistant to wind and rain, and can adhere strongly to uneven surfaces.
*

Keep in mind that product packaging may be changed without notice.
Features
The core is made from recycled paper.
*

Cutter is not included.
Application
For pasting posters and affixing panels made of glass, metal, and plastic.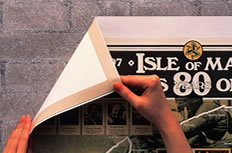 Line-up
Great value

Value pack

Simple packaging

Reduce shrink-packs by using simple packaging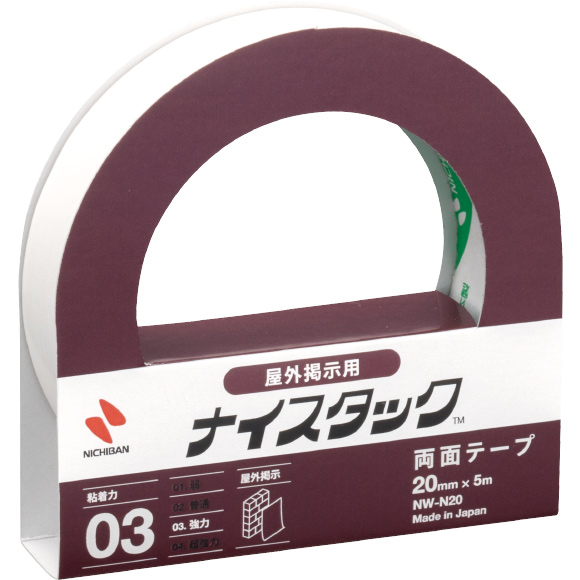 1. NW-N20
Size (mm×m)

20×5

Base material

Stapled fiber single side poly-laminate

Pressure sensitive adhesive

Rubber adhesive

Liner

Paper

Notes

3 inch core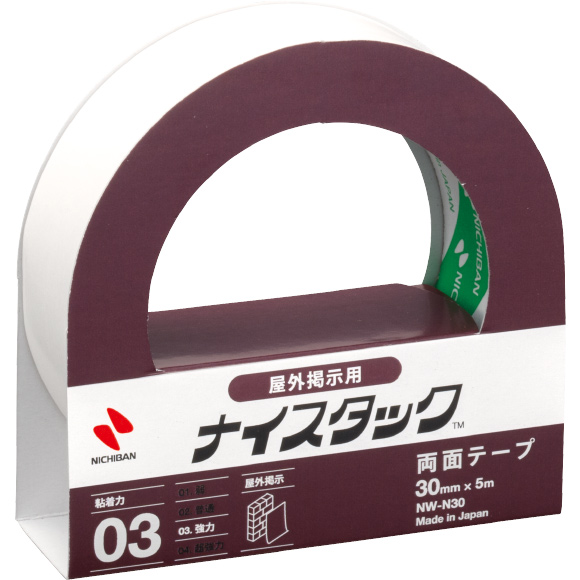 2. NW-N30
Size (mm×m)

30×5

Base material

Stapled fiber single side poly-laminate

Pressure sensitive adhesive

Rubber adhesive

Liner

Paper

Notes

3 inch core
3. NW-N50
Size (mm×m)

50×5

Base material

Stapled fiber single side poly-laminate

Pressure sensitive adhesive

Rubber adhesive

Liner

Paper

Notes

3 inch core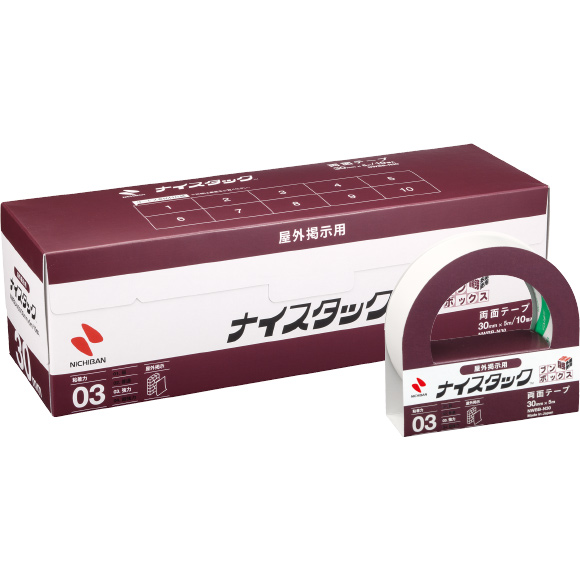 5. NWBB-N30
Size (mm×m)

30×5

Base material

Stapled fiber single side poly-laminate

Pressure sensitive adhesive

Rubber adhesive

Liner

Paper

Notes

3 inch core, includes 10 rolls
Environmental Response