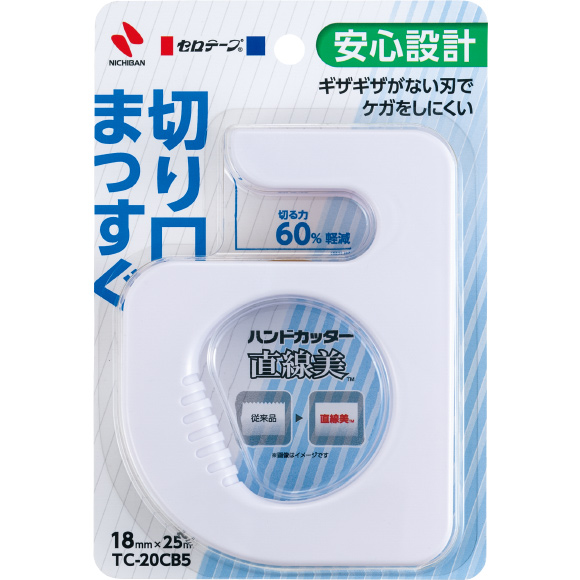 Introducing our handy "Self adhesive cellulose tape Liner Beauty™" that is easy to use.
Grip makes it easy to hold firmly when cutting!
Metal blade ensures clean straight cuts!
Features
Lightweight handy type dispenser that makes straight cuts!
Ideal for using cellophane tape in busy situations such as at events and for bulletin boards in addition to desktops.
A newly designed flat blade is used to produce a clean cut without jagged edges.
Easy to grip with excellent workability.
Available in white and black.
Comes with 18mm×25m self adhesive cellulose tape.
Application
Perfect for busy situations!
Line-up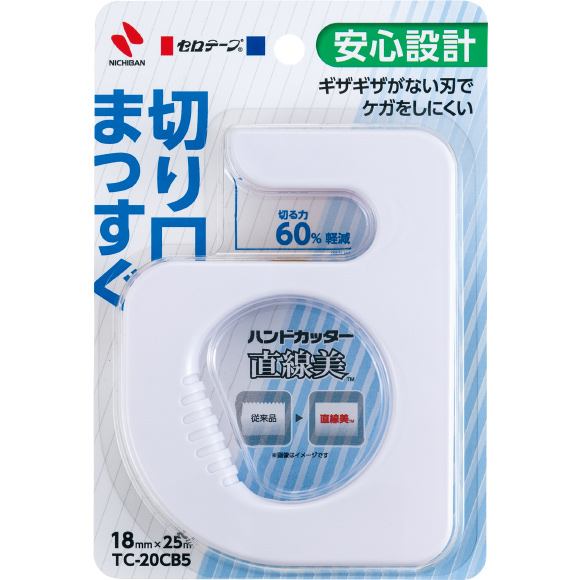 1. TC-20CB5
Size (mm×m)

18×25

Base material

Cellophane

Pressure sensitive adhesive

Rubber adhesive

Cutter

PS, metal

Notes

Large roll, white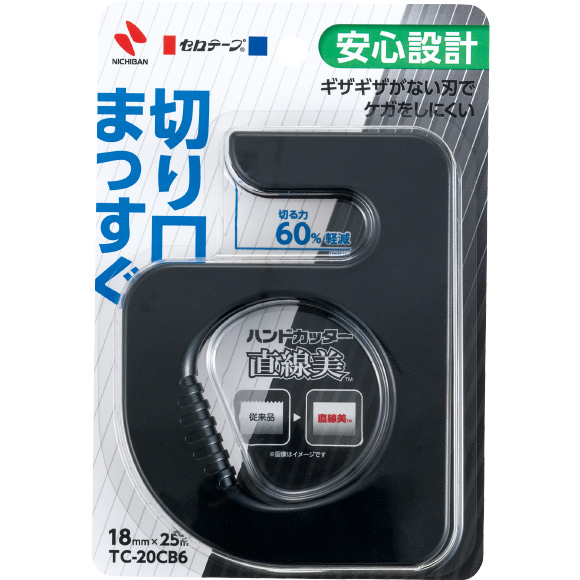 2. TC-20CB6
Size (mm×m)

18×25

Base material

Cellophane

Pressure sensitive adhesive

Rubber adhesive

Cutter

PS, metal

Notes

3 inch core, black
Environmental Response