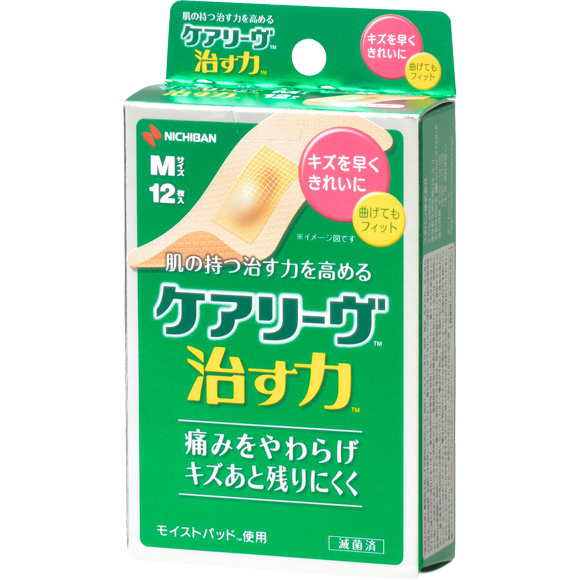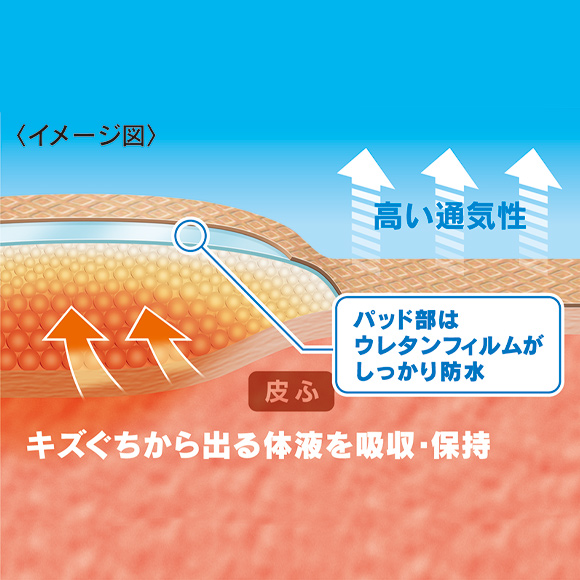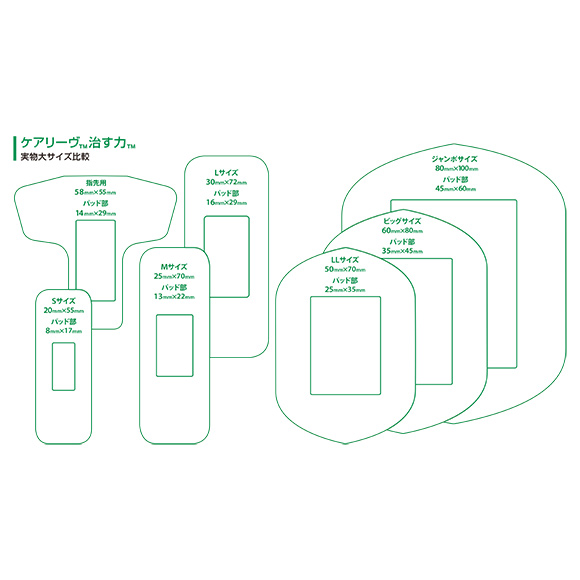 The "moist pad" made of a special material called hydrocolloid absorbs and retains body fluids coming out of the wound, creates a "moist environment" suitable for healing the wound and regenerates the skin quickly and cleanly.
Sterilized
Applications
Promotes healing, reduces pain, maintains a moist environment and protects such as cut wounds, abrasion scratches, cut scratches, scratches, rags, cuts, shoe slips, etc. and mnor burns.
Usage
1.

Remove the center release paper.

2.

Place the pad on the wound.

3.

Remove the remaining release paper and apply the tape so that it adheres to the skin without stretching.

4.

Press firmly around the pad and wrinkles to make it adhere.
Precautions
Do not reuse the product
Wash the wound well with tap water and wipe off the moisture with clean tissue paper or towel before use. Do not use disinfectants, ointments or creams with this product.
Shortly after application, the pad absorbs and retains the exudate coming out of the wound, and the part gels and swells white. As the wound heals, exudate secretion decreases. Therefore, the white bulge becomes smaller.
Do not use on wounds that may cause infection, infected wounds, scab wounds, acne, eczema / redness, insect bites, dermatitis, etc., around the eyes or on mucous membranes.
Use the product immediately after opening it.
Use a product with a pad size that is larger than the size of the wound.
Consult with your doctor or a pharmacist if you are undergoing treatment for diabetes or hematogenous disorders.
Use of the product by children must be supervised by parents or guardians.
Do not use on infants under 3 years of age.
Please remove slowly along the flow of hair so as not to damage the skin.
If the product gets wet, leaks fluid or becomes unstuck, replace it with a fresh bandage.
Do not use the product if the package is soiled or damaged.
Cease using the product and consult with your doctor in the event of any of the following:

1. The wound becomes worse or does not heal.
2. Rash or redness occurred.
3. Suspected infection due to pus.

Store away from direct sunlight in a cool location with low humidity and keep away from the reach of children.
Line-up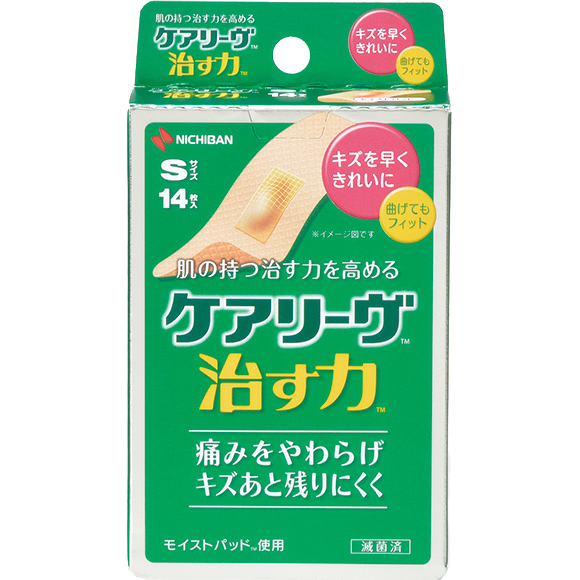 1. CN14S
Specifications

S Size: 14 sheets

Size

S Size
20mm x 55mm
(Pad: 8mm x 17mm)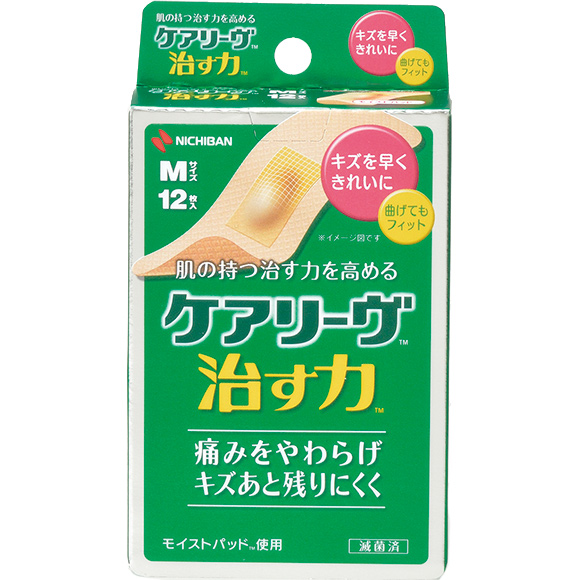 2. CN12M
Specifications

M Size: 12 sheets

Size

M Size
25mm x 70mm
(Pad: 13mm x 22mm)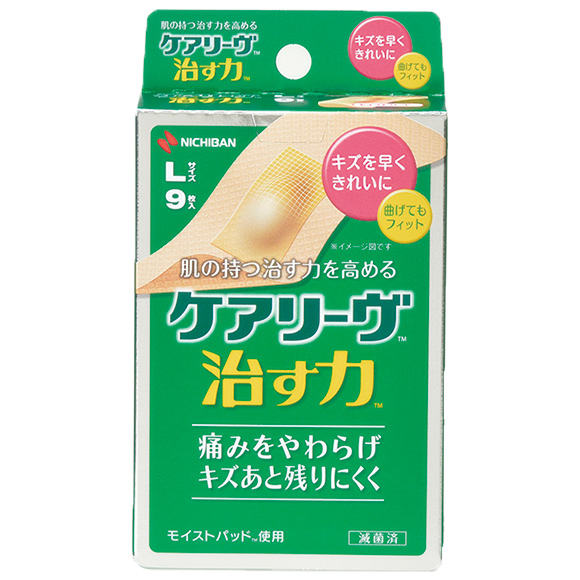 3. CN9L
Specifications

L Size: 9 sheets

Size

L Size
30mm x 72mm
(Pad: 16mm x 29mm)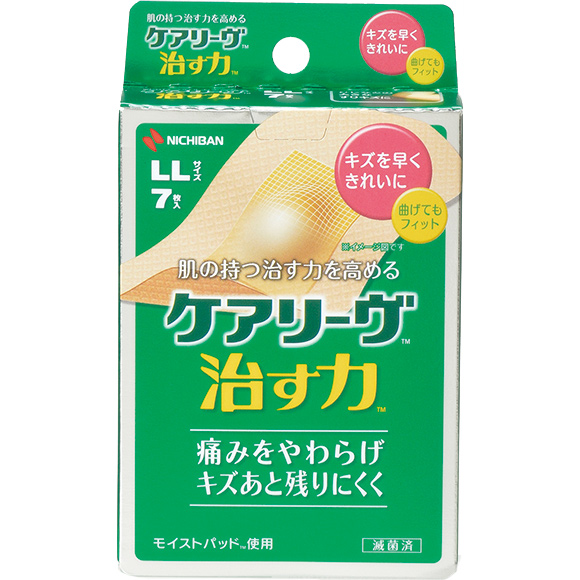 4. CN7LL
Specifications

LL Size: 7 sheets

Size

LL Size
50mm x 70mm
(Pad: 25mm x 35mm)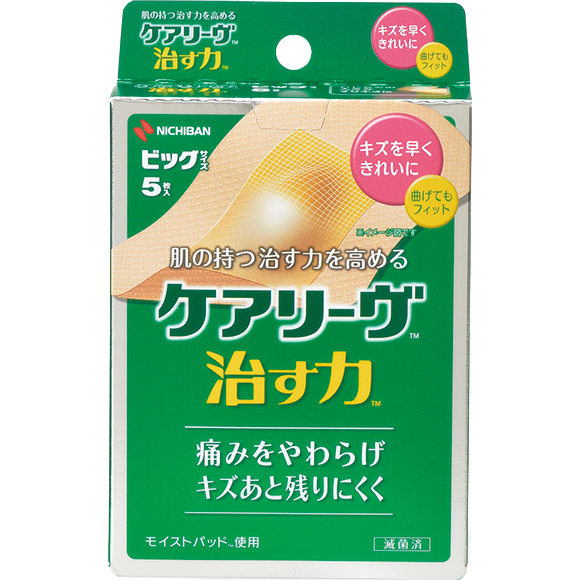 5. CN5B
Specifications

Big Size: 5 sheets

Size

Big Size
60mm x 80mm
(Pad: 35mm x 45mm)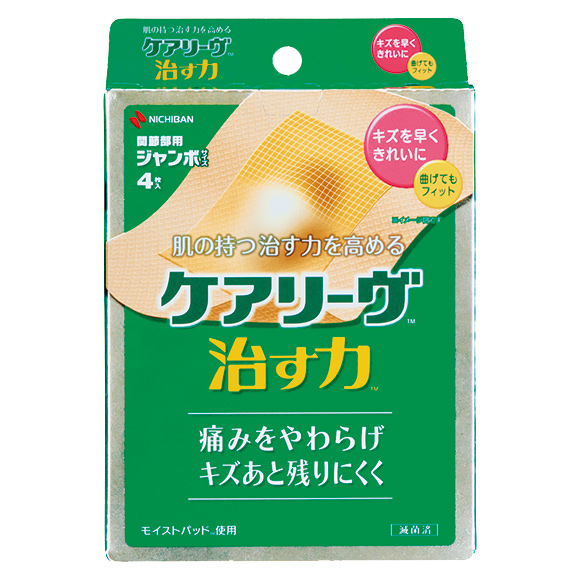 6. CN4J
Specifications

Jumbo Size: 4 sheets

Size

Jumbo Size
80mm x 100mm
(Pad: 45mm x 60mm)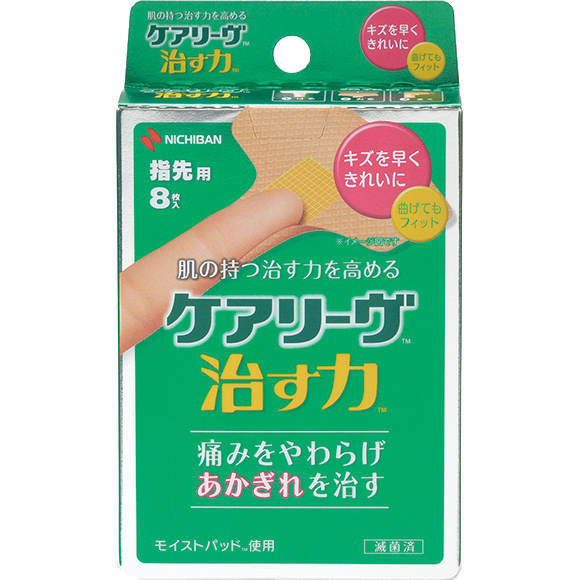 7. CN8T
Specifications

T Size (For fingertips): 8 sheets

Size

T Size
58mm x 55mm
(Pad: 14mm x 29mm)