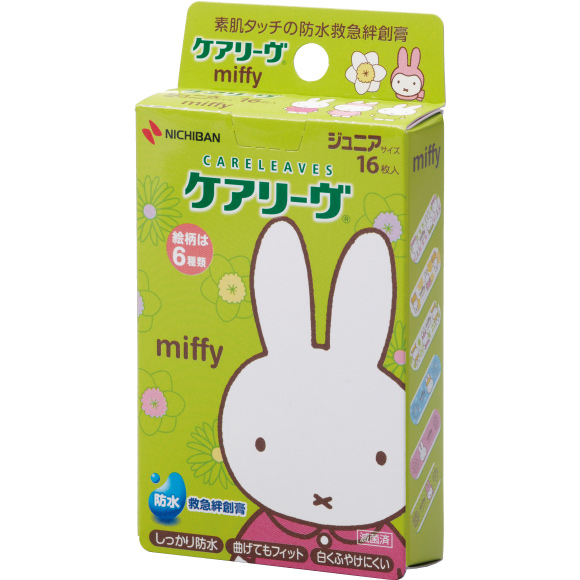 Cute and highly-functional CARELEAVES™ CHARACTER First-aid bandages featuring popular characters.
Sterilized
Features
Junior-size bandages that fit on the cute fingers of children.
Six different type of character patterns are included in each box.
Uses waterproof and moisture-permeable film to prevent water penetration.
Uses a water-resistant adhesive.
Provides a firm and comfortable fit with a high-density non-woven polyurethane fabric only available with CARELEAVES

™

.
Uses a air-permeable tape that prevents prune-like swelling from forming for constant comfort.
The gentle pads do not stick to the wounds and can be used on small children.
Line-up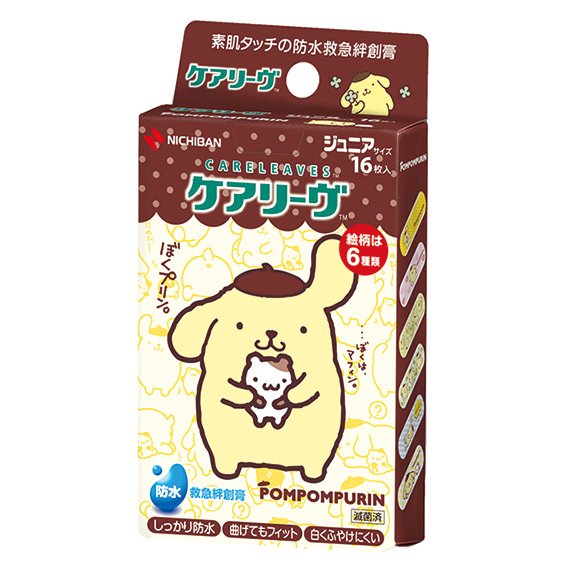 1. CLB16PM
Pom Pom Purin
Specifications

Pom Pom Purin
Junior Size: 16 sheets

Size

Junior Size
21mm×58mm
(Pad:12mm×22mm)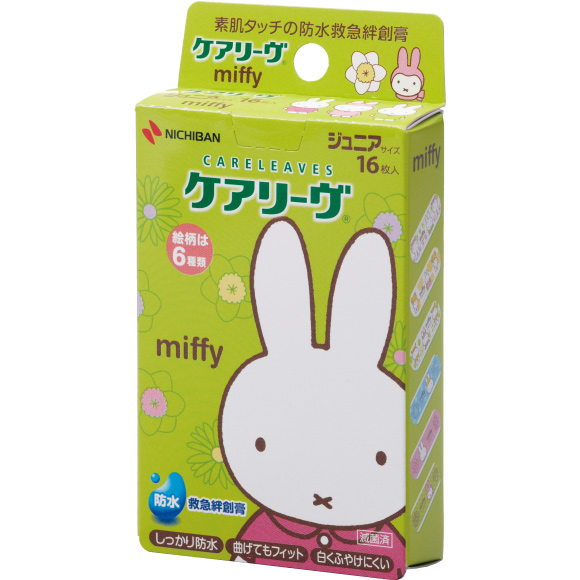 2. CLB16MFN
Miffy
Specifications

Miffy
Junior Size: 16 sheets

Size

Junior Size
21mm×58mm
(Pad:12mm×22mm)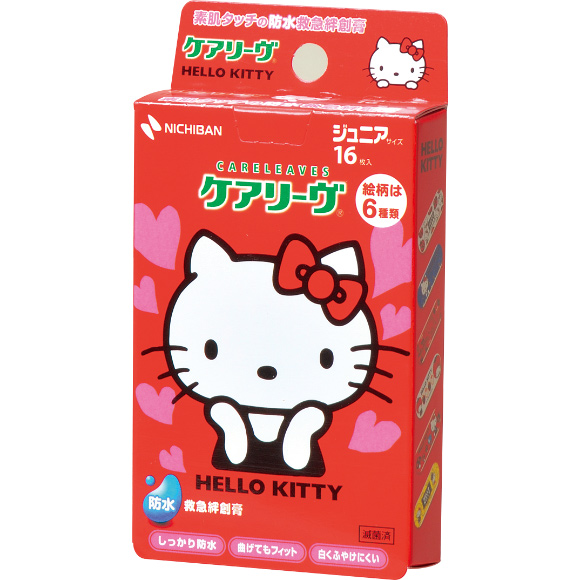 3. CLB16KT
Hello Kitty
Specifications

Hello Kitty
Junior Size: 16 sheets

Size

Junior Size
21mm×58mm
(Pad:12mm×22mm)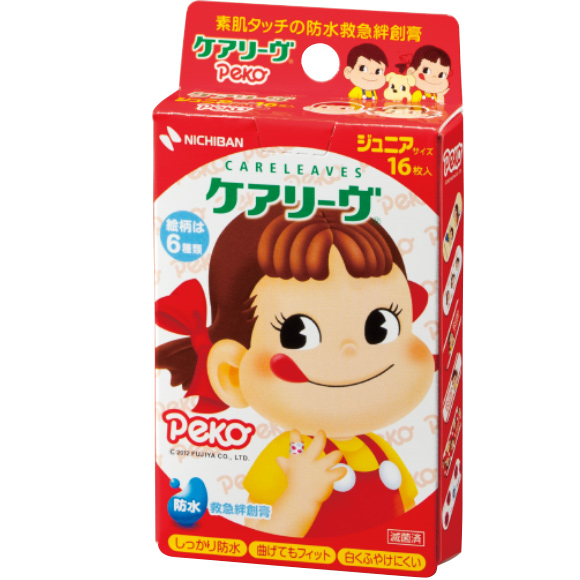 4. CLB16PK
Peko-chan
Specifications

Peko-chan
Junior Size: 16 sheets

Size

Junior Size
21mm×58mm
(Pad:12mm×22mm)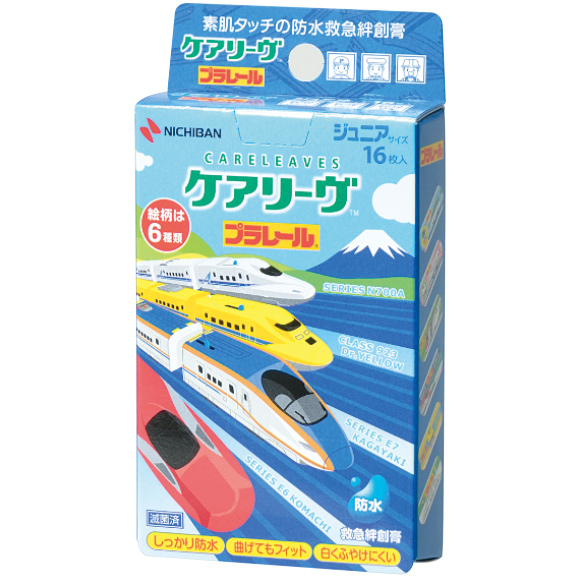 5. CLB16PRN
Plarail
Specifications

[NEW] Plarail
Junior Size: 16 sheets

Size

Junior Size
21mm×58mm
(Pad:12mm×22mm)
©1996, 2019 SANRIO CO., LTD. APPROVAL NO. G602611
Illustrations Dick Bruna © copyright Mercis bv,1953-2019 www.miffy.com
©1976,2019 SANRIO CO.,LTD. APPROVAL NO.G592672
©2012 FUJIYA CO.,LTD.
© TOMY "Plarail" is a registered trademark of TOMY Company, Ltd. License obtained to use JR East Japan products, approved by JR Central Japan, license obtained to use JR West Japan products
©2013 FUJITV KIDS