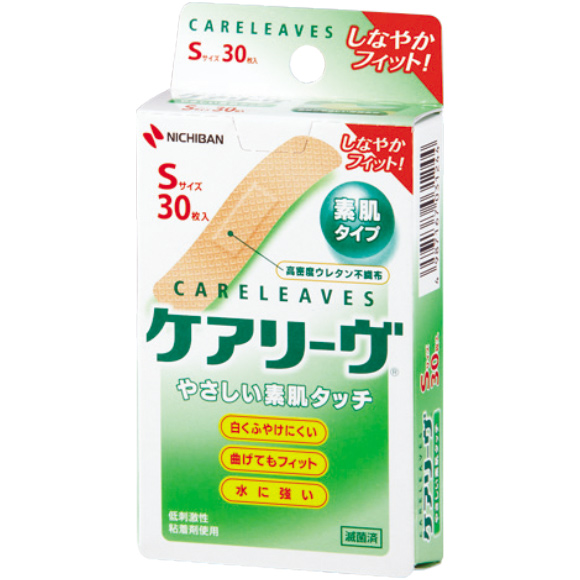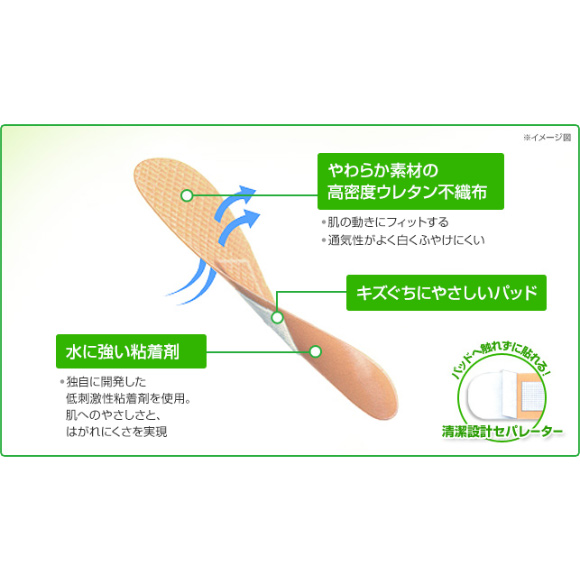 A new standard for first-aid bandages using high-density, non-woven polyurethane fabric
Sterilized
Features
A high-density, non-woven polyurethane fabric made possible by microfibers that are half the size of conventional fibers.
Fits areas around the fingers and other bendable areas perfectly.
Excellent moisture permeability minimizes stuffy and prevents prune-like swelling.
Uses a low-irritation adhesive that helps prevent keratinocyte damage and is gentle on the skin.
Each bandage is individually wrapped in a durable wrapper, so they can easily be carried around without wrinkling.
They are fitted with hygienically-designed separators so that they can be applied without touching the pad.
Precautions
Clean the wound, and apply while making sure that the adhesive area does not come into contact with the wound.
Replace the product with a new one if the pad becomes wet or otherwise soiled.
Cease use and consult with a doctor or pharmacist if the product causes a rash, inflammation, itching or other such symptoms.
Peel off the bandage slowly along the flow of your body hair to prevent skin injuries upon removal.
Store away from direct sunlight in a cool location with low humidity and keep away from the reach of children.
Do not reuse the product.
Line-up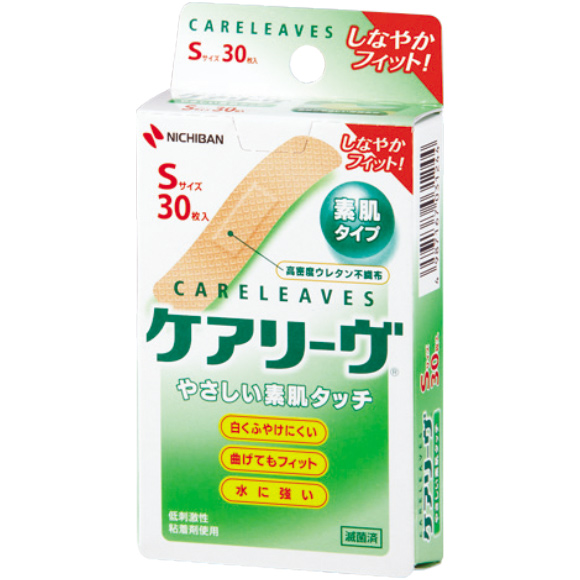 1. CL30S
Specifications

S Size: 30 sheets

Size

S Size
12mm x 55mm
(Pad: 7.5mm x 17mm)

Product Image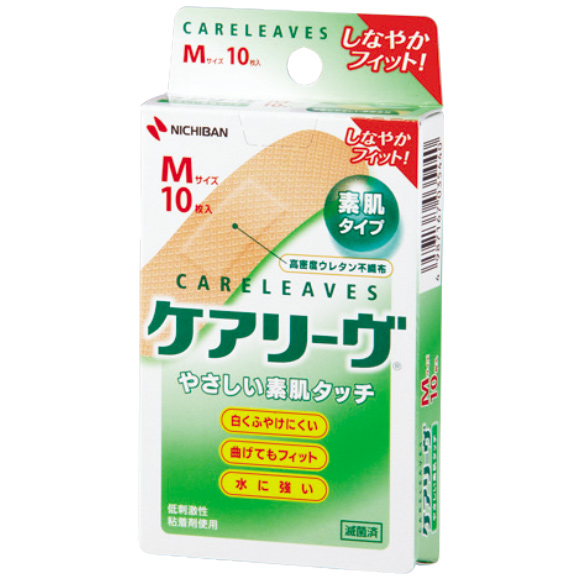 2. CL10M
Specifications

M Size: 10 sheets

Size

M Size
21mm x 70mm
(Pad: 13mm x 22mm)

One of the features of this product is that the short side is slightly larger and the
pad wider than regular M size bandages

Product Image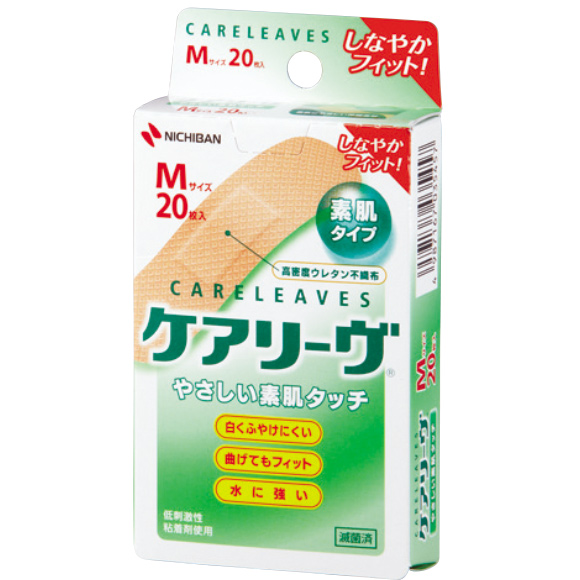 3. CL20M
Specifications

M Size: 20 sheets

Size

M Size
21mm x 70mm
(Pad: 13mm x 22mm)

One of the features of this product is that the short side is slightly larger and the
pad wider than regular M size bandages

Product Image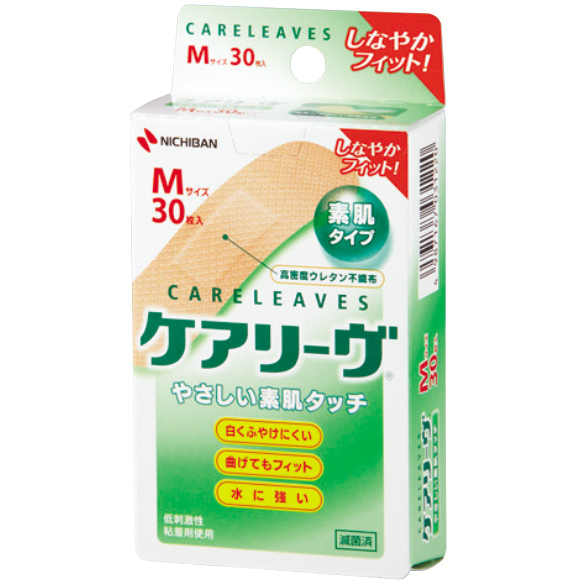 4. CL30M
Specifications

M Size: 30 sheets

Size

M Size
21mm x 70mm
(Pad: 13mm x 22mm)

One of the features of this product is that the short side is slightly larger and the
pad wider than regular M size bandages

Product Image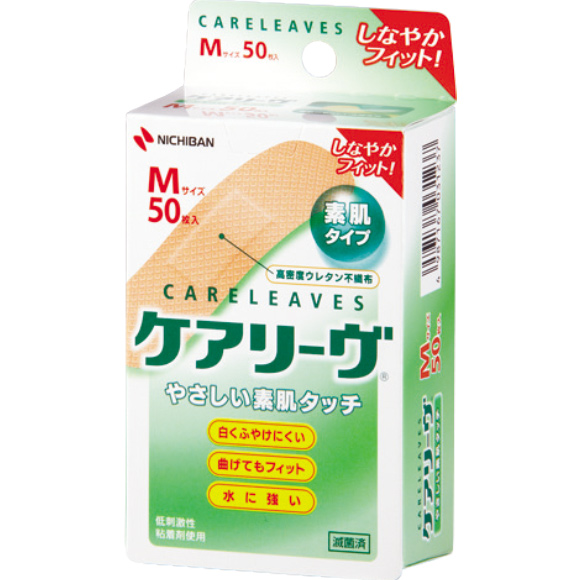 5. CL50M
Specifications

M Size: 50 sheets

Size

M Size
21mm x 70mm
(Pad: 13mm x 22mm)

One of the features of this product is that the short side is slightly larger and the
pad wider than regular M size bandages

Product Image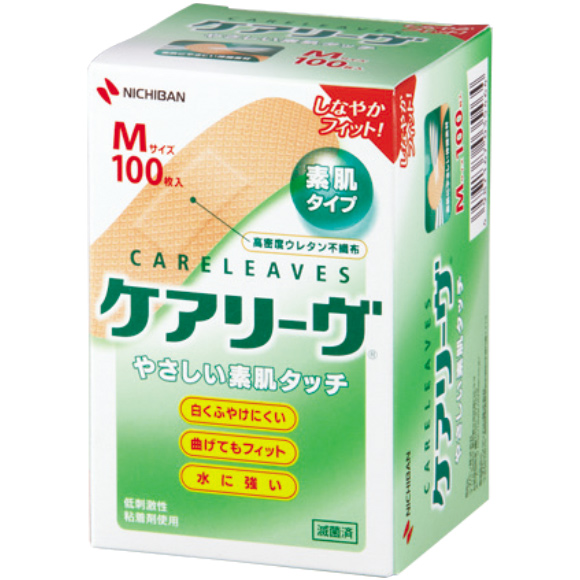 6. CL100M
Specifications

M Size: 100 sheets

Size

M Size
21mm x 70mm
(Pad: 13mm x 22mm)

One of the features of this product is that the short side is slightly larger and the
pad wider than regular M size bandages

Product Image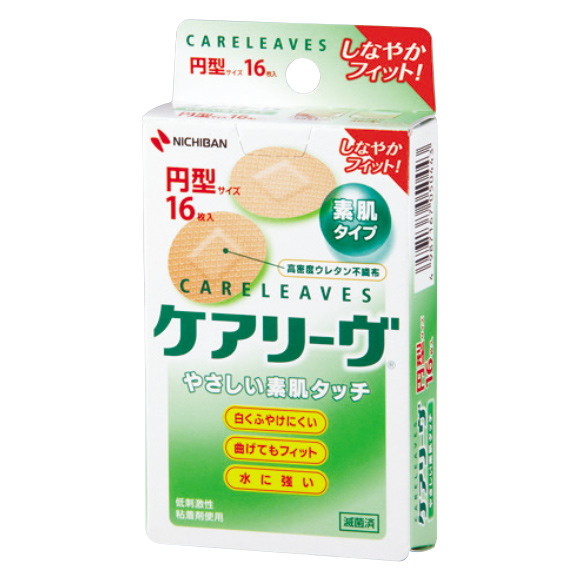 7. CL16L
Specifications

L Size: 16 sheets

Size

L Size
30mm x 72mm
(Pad: 22mm x 29mm)

Product Image
8. CL40L
Specifications

L Size: 40 sheets

Size

L Size
30mm x 72mm
(Pad: 22mm x 29mm)

Product Image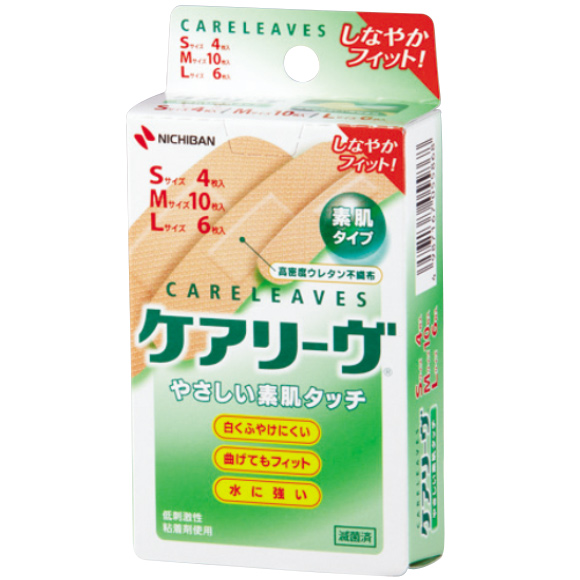 9. CL20-3
Specifications

M Size 10 sheets
L Size 6 sheets
S Size 4 sheets

Size

M Size
21mm x 70mm
(Pad: 13mm x 22mm)
L Size
30mm x 72mm
(Pad: 22mm x 29mm)
S Size
12mm x 55mm
(Pad: 7.5mm x 17mm)

Product Image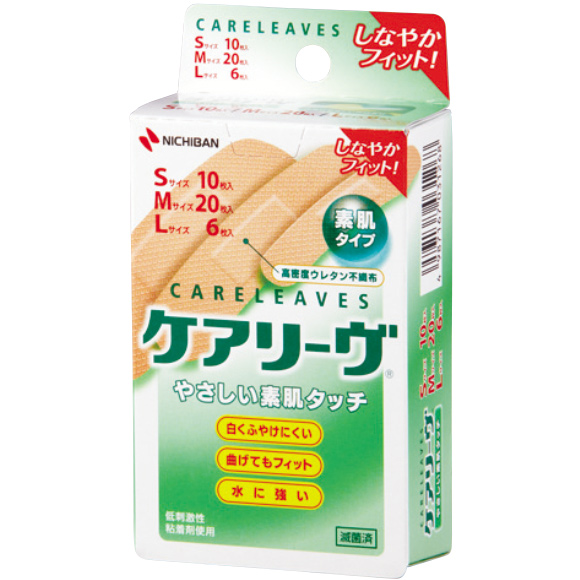 10. CL36-3
Specifications

M Size 20 sheets
L Size 6 sheets
S Size 10 sheets

Size

M Size
21mm x 70mm
(Pad: 13mm x 22mm)
L Size
30mm x 72mm
(Pad: 22mm x 29mm)
S Size
12mm x 55mm
(Pad: 7.5mm x 17mm)

Product Image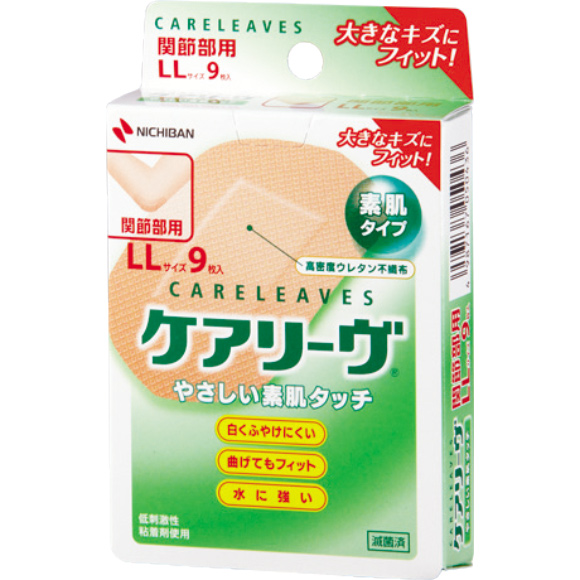 11. CL9LL
Specifications

LL Size 9 sheets
(For joints)

Size

LL Size
50mm x 70mm
(Pad: 25mm x 35mm)

Product Image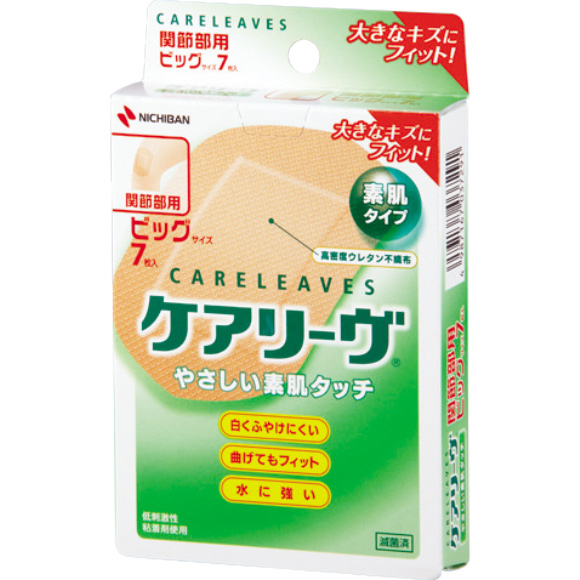 12. CL7B
Specifications

Big Size 7 sheets
(For joints)

Size

Big Size
60mm x 80mm
(Pad: 35mm x 45mm)
Perfect for use on elbows

Product Image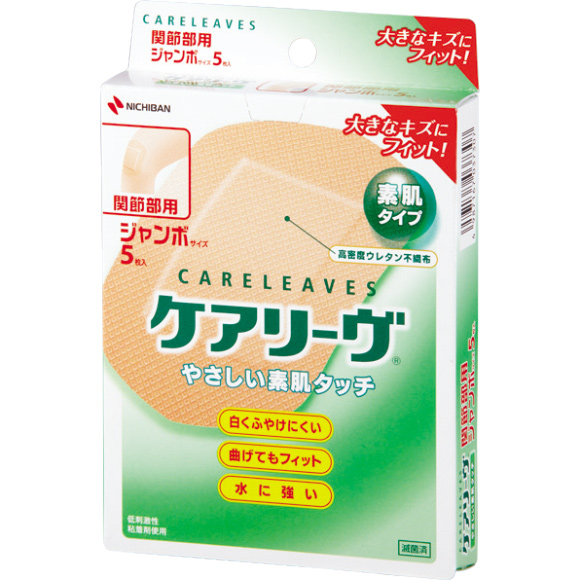 13. CL5J
Specifications

Jumbo Size 5 sheets
(For joints)

Size

Jumbo Size
80mm x 100mm
(Pad: 45mm x 60mm)
Perfect for use on elbows

Product Image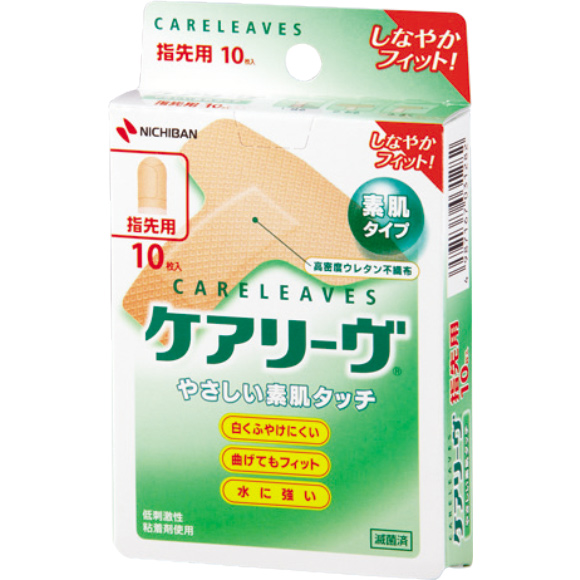 14. CL10T
Specifications

T Size: 10 sheets
(For fingertips)

Size

T Size (For fingertips)
58mm x 55mm
(Pad: 16mm x 30mm)
Perfectly-shaped for use on fingertips

Product Image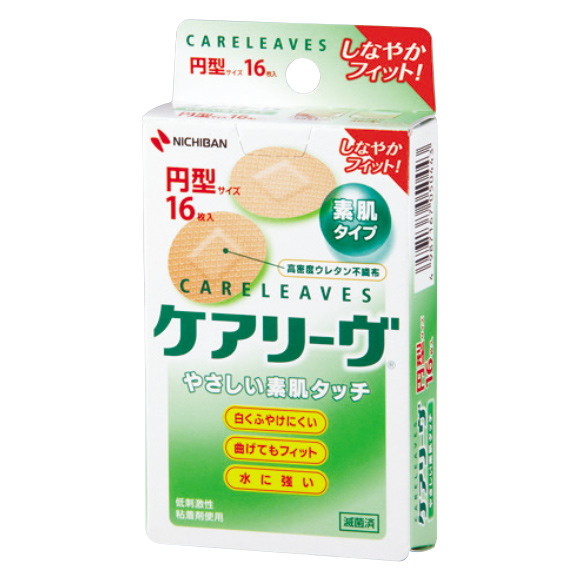 15. CL16C
Specifications

Circular Size: 16 sheets

Size

Circular size with a
diameter of 22mm
(Pad: 10mm x 10mm)

Product Image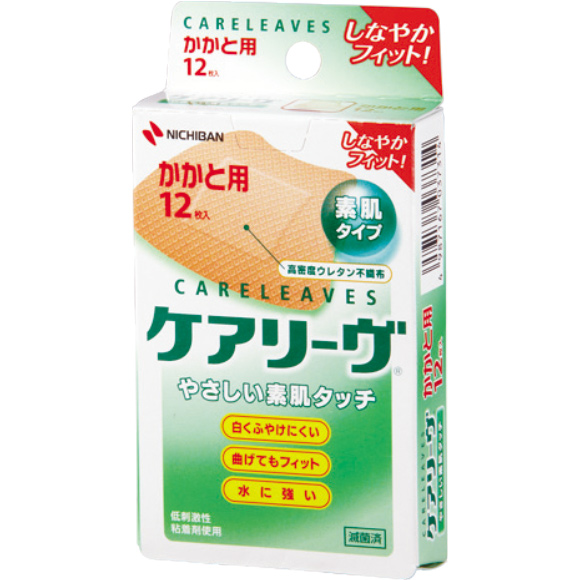 16. CL12H
Specifications

Fan-Shaped Size: 12 sheets
(For heels)

Size

Fan-Shaped Size
37mm x 56mm
(Pad: 18mm x 24mm)
For heels, ankles and between the toes

Product Image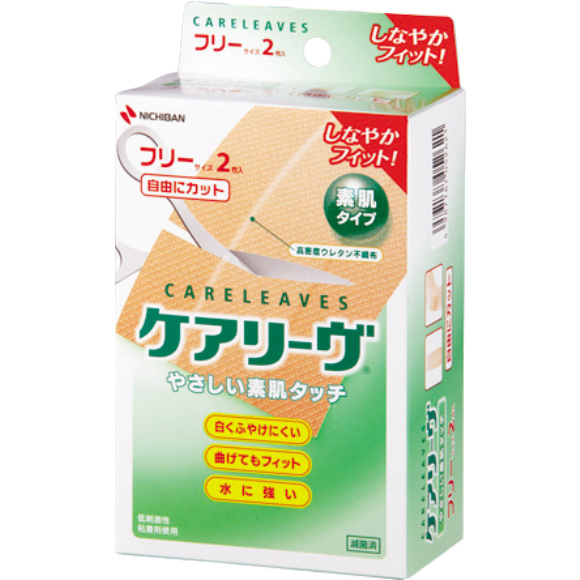 17. CL2F
Specifications

Free Size: 2 sheets

Size

Free Size
78mm x 250mm
(Pad: 30mm x 250mm)
Can be freely cut for convenient use

Product Image