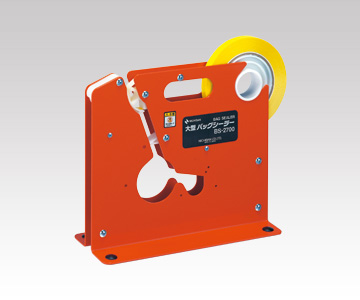 Our products
From large to small, bags with various contents can be easily sealed. For tape rolls up to 12mm×100m.
Key features
Enables simple bag sealing for a wide range of contents from large to small bags.
The tape can be used in up to 12mm x 100m roles.
Applications
For sealing bags of large volumes of vegetables, fruits or industrial materials.
Quantity per carton
| Product number | Quantity | Exterior packaging |
| --- | --- | --- |
| BS-2700 | 1 | 5 |