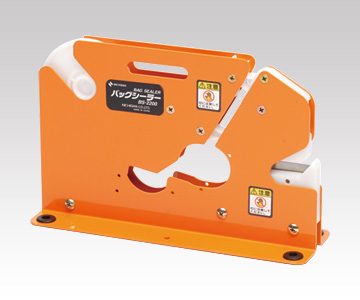 Our products
Binds firmly with light pressure application. After sealing, there is minimal tape curl making for an attractive tape surface.
Key features
Light insertion strength provides secure binding.
The tape keeps its excellent visual appearance after sealing due to minimal tape curl.
Screw protrusions at the bag insertion section are concealed.
The tape can be used in up to 9mm x 100m roles.
Applications
For sealing bags of packaged foods, etc.
Quantity per carton
| Product number | Quantity | Exterior packaging |
| --- | --- | --- |
| BS-2200 | 1 | 10 |