Sports Support Initiatives
Nichiban supports the spread of injury prevention and the education of trainers as an official partner of the Japan Sports Association. In addition to providing taping for the athletic trainer's certification test certified by the Japan Sports Association, we also conducted educational activities for sports instructors on how to use emergency bandages. We will continue to support the training of next-generation athletic trainers.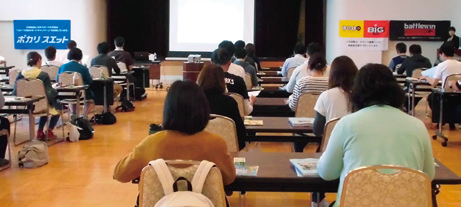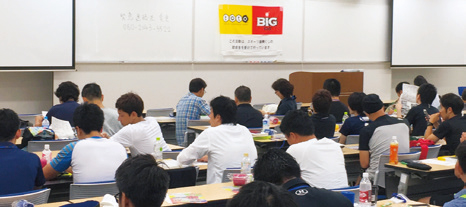 Cellotape craft workshop for everyone
We hold workshops on cellotape craft with the aim of letting children with developmental issues know the joy of art as well as the pleasure of creating works. In 2018, under the guidance of Ryo Sebata, the superviser of cellotape and the only cellotape artist in the world, 15 students from the 2nd grade of elementary school up to the 3rd grade of junior high school, who attend support classrooms, took part in creating three-dimensional objects such as animals and flowers.